Art Basel Hong Kong 2015 Stand 1D09
Hong Kong Convention and Exhibition Centre, Wanchai
Private view: 13 March 2015 – 15 March 2015
Vernissage: 14 March 2015
Public Days: 15 March 2015 – 17 March 2015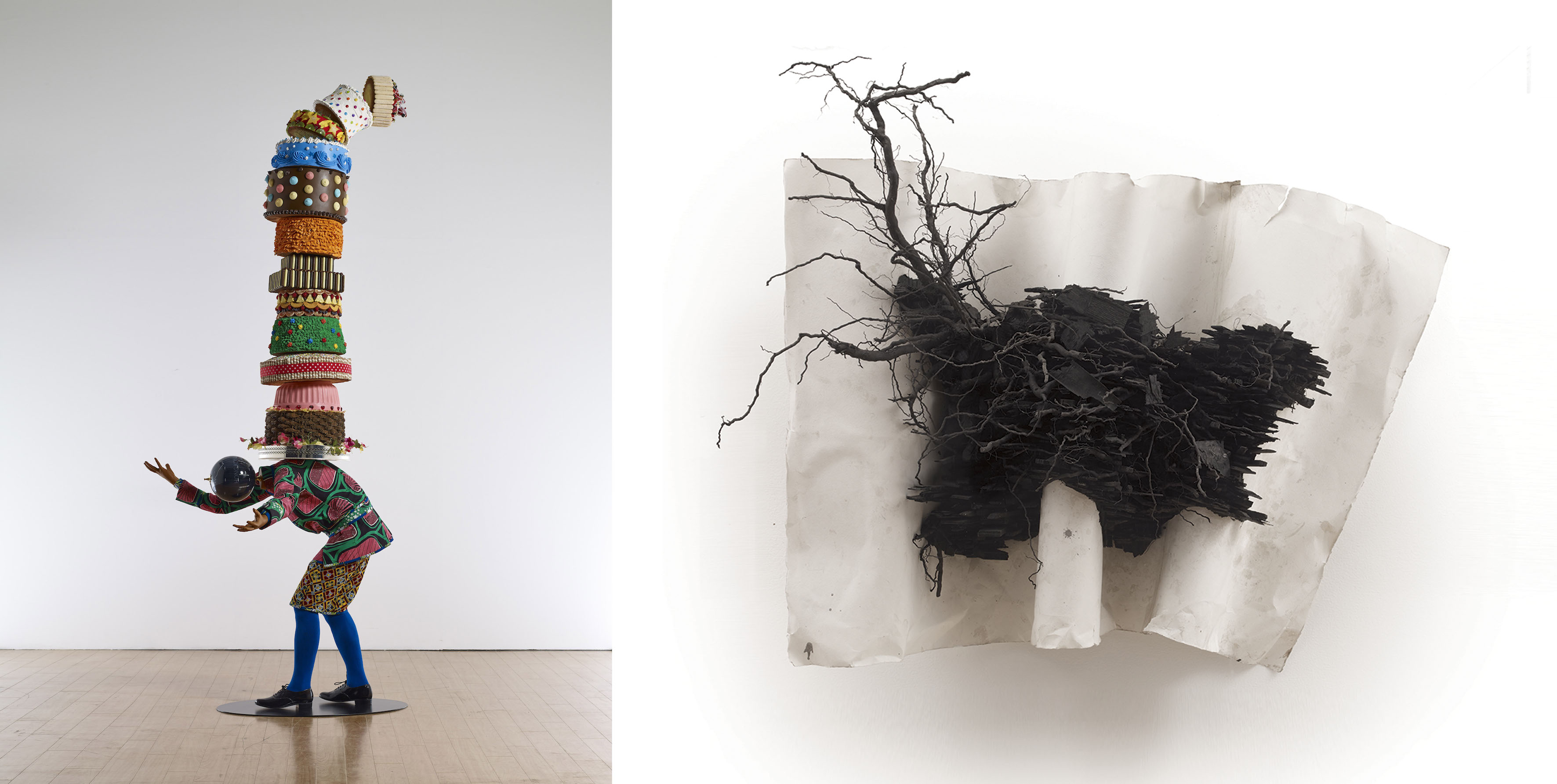 Left: Yinka Shonibare MBE RA (b.1962), Cake Kid, 2014, Unique life-size mannequin, Dutch wax printed cotton textile, leather, gold, polyester and plaster, 283 x 114 x 110 cm; 111 1/2 x 45 x 43 1/3 in.
Right: Leonardo Drew (b.1961), Number 135D, 2012, Wood, paint on paper in plexiglass box, 101.6 x 114.3 x 48 cm; 40 x 45 x 18 7/8 in.
Pearl Lam Galleries' stand will engage visitors with a stimulating cross-cultural dialogue on contemporary art between China, the rest of Asia, and the West.
Presenting artists Barthélémy Toguo and Leonardo Drew in Hong Kong for the first time.
Leading contemporary artists from across the globe, including British artist Yinka Shonibare MBE (RA), Australian artist Ben Quilty, Portugese artist Joana Vasconelos, and American artist Carlos Rolón/Dzine.
Chinese abstract master Zhu Jinshi, a member of the groundbreaking 'Stars' (Xingxing) avant-garde artist group, returns as a highlight of the stand, shown next to paintings by some of China's most distinctive artists, Su Xiaobai, Qin Yufen, Su Dong Ping, Jiang Dahai, and Qiu Deshu.
Artists Ben Quilty and Joana Vasconcelos are available for interview upon request.
Press Enquiries: Rosanna Cator, Sutton PR Asia / rosanna@suttonprasia.com / +852 2528 0792