ART COLOGNE 2017 Stand D-021
Tour & Koelnmesse, Hall 11.2 Messeplatz 1, 50679, Cologne, Germany
Public Days: 26-29 April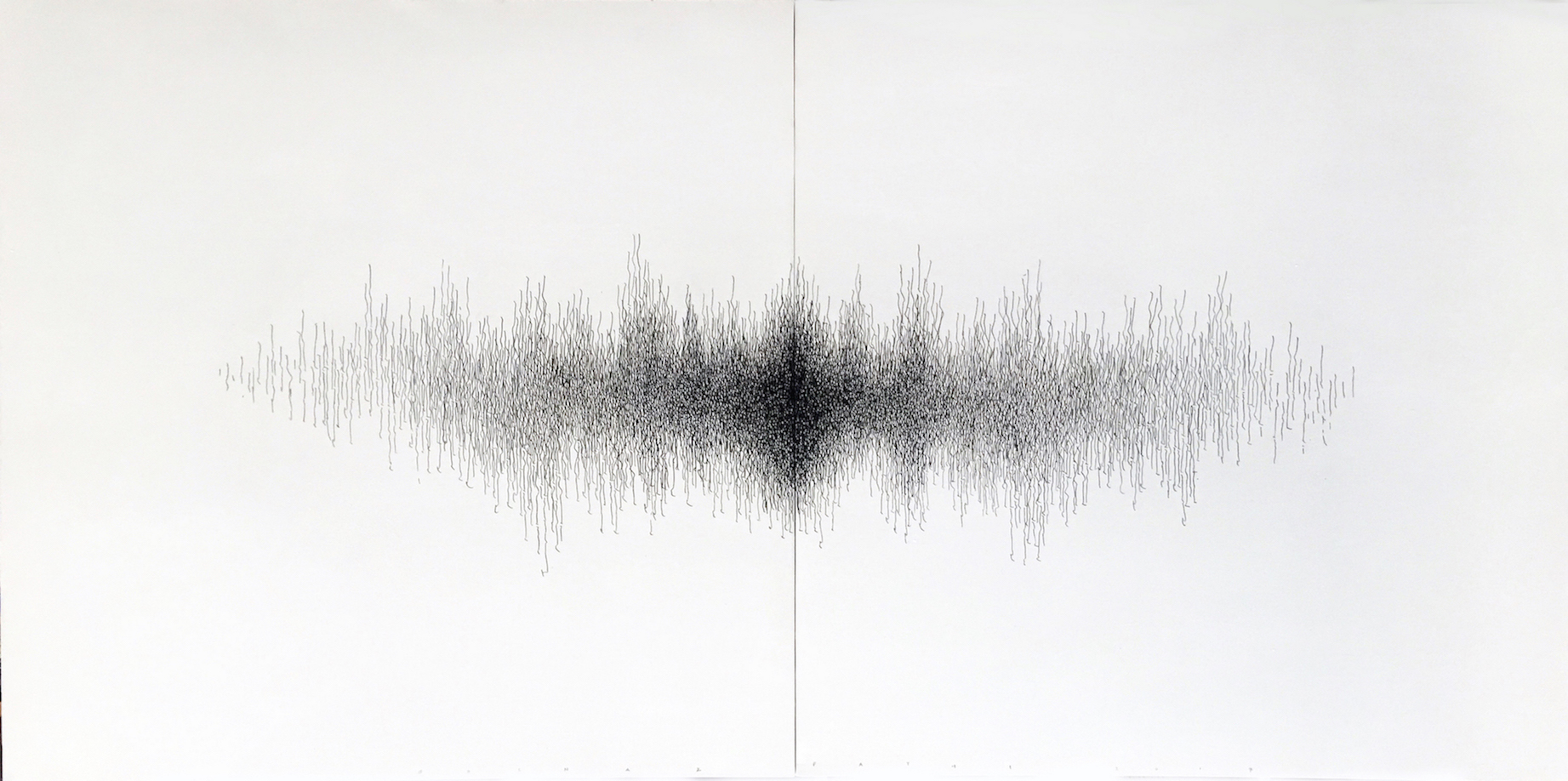 GOLNAZ FATHI b. 1972 Untitled, 2016 Pen on canvas 90 x 180 cm
Cologne—Pearl Lam Galleries is pleased to announce its participation in the 51st edition of Art Cologne. Exhibiting artists include Rafał Bujnowski (b. 1974, Poland), Chun Kwang Young (b. 1944, South Korea), Golnaz Fathi (b. 1972, Iran), Kim Tschang-Yeul (b. 1929), José Patrício (b. 1960, Brazil), Pino Pinelli (b. 1938, Italy), Qin Yufen (b. 1954, China), Qiu Deshu (b. 1948, China), Su Xiaobai (b. 1949, China), Sinta Tantra (b. 1979, USA), Yang Yongliang (b. 1980, China), John Young (b. 1956, Hong Kong), Zhou Yangming (b. 1971, China), and Zhu Jinshi (b. 1954, China). The Galleries is the only Asian-based gallery to participate in the fair's Contemporary Art section. In addition to its presentation in the main stand, the Galleries is presenting Hong Kong artist Kenny Wong in NEW POSITIONS, a sponsored programme highlighting 20 young artists that demonstrates a wide spectrum of artistic creativity.
Emerging artist Kenny Wong explores the idea of relational distance through moving physical and digital forms. Wong's practice centres around the connections between kinetic motion and human emotions, involving the viewer in a participative way. Because of this, the works involve the moment of eye contact, physiological representations, and non-verbal communication. New works from the Undermine series, which explores the artist's psychological state, will be presented for the first time at the fair. While the digital screen remains stable in an uninterrupted situation, with a sense of inertia even though the screen is spinning at a high speed, the fragility of the material nature creates a sense of danger and a feeling of uneasiness.
Art Cologne will be the first occasion where the Galleries will present work by Rafał Bujnowsi. His round or square shaped geometrical works highlight in their composition the texture of the paint and the subtle and careful multitude of brush lines which, through the clear definition of each stripe, create a still harmony in the painting.
Other highlights include works by Kim Tschang-Yeul, one of the most important South Korean artists of our time. After exhibiting at the Salon de Mai (1975), Kim spent four decades living and working in Paris, France, receiving the Commandeur Medal in 2004, the highest honour of the Ordre des Arts et des Lettres from the French government. His works are also currently on view in the Hong Kong Pedder Street gallery, his first solo exhibition in Hong Kong.
The selection of Chinese works has been deliberately chosen to highlight roots in Chinese philosophies and traditions, such as the three teachings (Confucianism, Taoism, and Buddhism). Unlike Western abstraction, Chinese abstraction is principally derived from scholastic practice. As a body, the selected works challenge the definition of abstraction in the Western world, represented on the stand by the Zero Movement artist Pino Pinelli, Rafał Bujnowski, and Sinta Tantra.