Exhibition Dates
28 February–3 March, 2013 / Stand A3 and E7
First Night: Thursday, 28 February, 2013, 6­–9pm
General Hours: Friday, 1 March–Saturday, 2 March, 11am–6pm,
and Sunday, 3 March, 11am–5pm
Olympia Grand Hall, Olympia Way, Hammersmith Road, London W14 8UX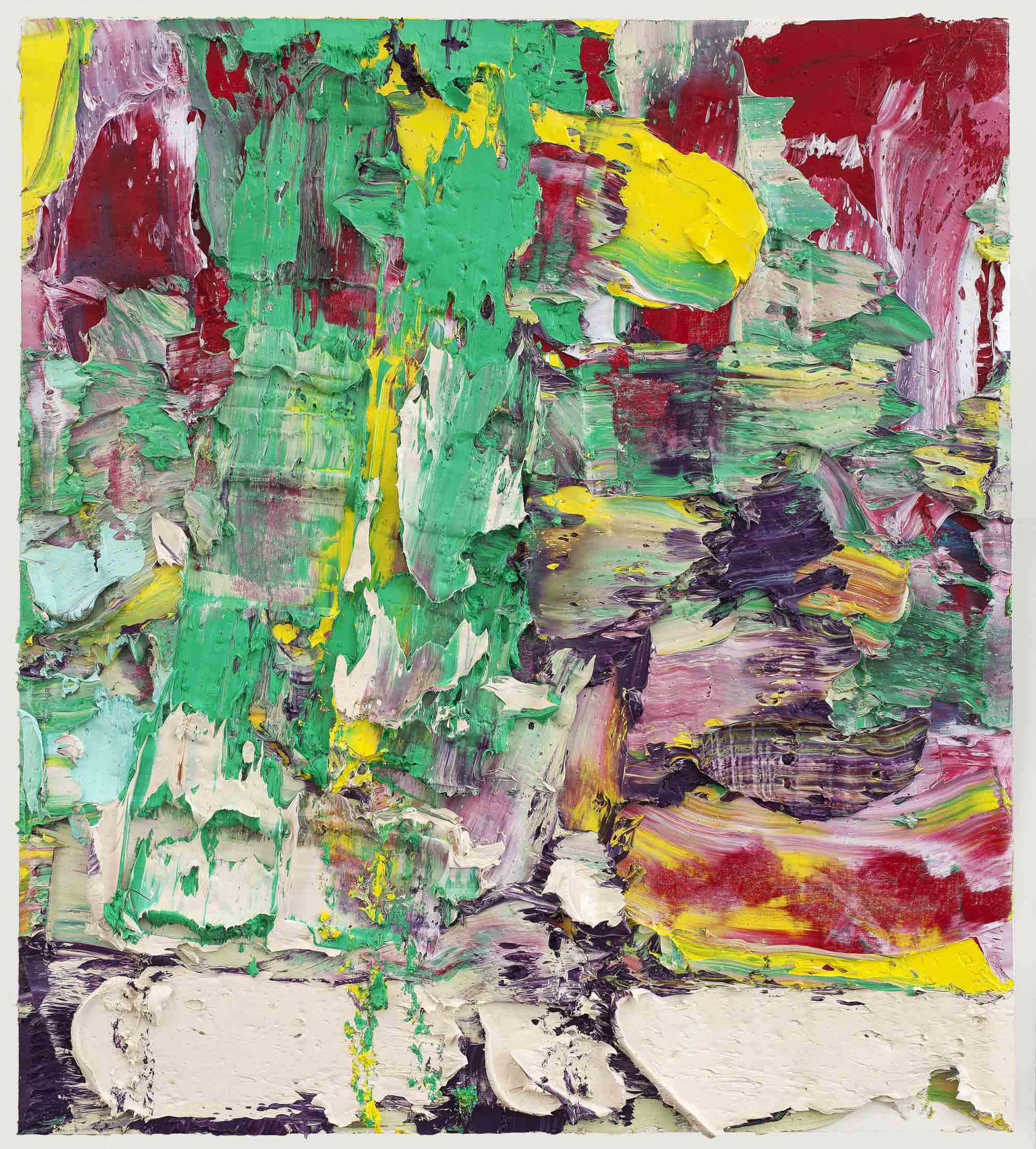 Zhu Jinshi, Spring Offerings No. 2 (2012), Oil on canvas, 180 x 160 cm (70 9/10 x 63 in.)
Pearl Lam Galleries' stand at the inaugural Art13 London at Olympia Grand Hall from 28 February–3 March, 2013 brings to the UK for the first time an exhibition of the work of two major Chinese abstract artists: Zhu Jinshi and Su Xiaobai.
Zhu participated in The Stars' first ever show of contemporary art in China in 1979. He worked in Germany in the late 1980s alongside artists such as Joseph Beuys, and debated Abstract Expressionism with Robert Rauschenberg. Meanwhile, Su Xiaobai was a student of Gerhard Richter. The work of both artists attempts to reconcile two traditions and illustrate that Chinese abstract has been a major undiscovered force in contemporary art.
Su Xiaobai's seminal training under Gerhard Richter in the late 1980s, following studies in classical oil painting in Beijing, led to his examination of the very structure, language and process of painting. From this, he developed an extraordinary visual language incorporating layers of lacquer, a traditional Chinese medium, on linen, wood and clay, creating paintings with sensuous depth that are modernist in form and traditional in medium. Whilst often interpreted in light of German abstraction, the works speak of the Chinese philosophies of meditative practice, human ideals and achieving harmony with nature. Pearl Lam Galleries will be presenting a selection of Su's works at Art13 including Kuanhou—Spring (2012) and Eternal Green No. 3 (2010).
Zhu Jinshi began creating abstract works in the late 1970s. In order to exhibit in an "official" capacity, he joined the Stars (Xingxing), a group of Chinese artists that included Ai Weiwei and Ma Desheng, and participated in the seminal Beijing exhibition in 1979. His near sculptural abstract paintings are composed of layers of thick impasto oil colours applied with a shovel and spatula, which slide off the canvas. Working in Berlin in the 1980s, Zhu was exposed to German Expressionism, while the speed and spontaneity of the brushwork is influenced by xie yi ink-and-brush paintings. In 1985, Zhu recalls having a heated debate with Robert Rauschenberg, who was exhibiting a retrospective of his work at the National Art Museum in Beijing, as Zhu attempted to explain that the theoretical bases of Abstract Expressionism, such as gesture and the expressive nature of the brush, were not new and actually had been part of Chinese aesthetic theory for centuries. Zhu's paintings are currently on show in Alone Together at the prestigious Rubell Family Collection in Miami through August, and are represented in many private and public collections worldwide. The works being presented at Art13 include Spring Offerings 2 (2012), Sun at Feijia Village (2012) and the triptych Door to the Form of the Matter (2012).
From the 1990s, Zhu Jinshi started producing large installation works made with xuan paper. One of the highlights presented at Art13 will be Boat, a monumental 12-metre installation composed of bamboo, cotton and 8,000 sheets of xuan (rice) paper.
Abstract art expert Paul Moorhouse, former curator at Tate Britain and now Senior Curator at the National Portrait Gallery, London, who visited the artists' studios last year said: "Zhu Jinshi and Su Xiaobai are radically different artists, yet each exemplifies the essence of contemporary Chinese abstract painting. Working spontaneously, Zhu creates impossibly dense, sensuous fields of colour. Su develops his paintings patiently, slowly refining their exquisite, veneered surfaces. This profound feeling for evocative materials, and their shared emphasis on creating an abstract physical reality, is entirely distinctive—and completely compelling."
Pearl Lam said: "Zhu Jinshi and Su Xiaobai are Chinese artists who deconstruct Western theory of art and visual language by rooting them to Chinese traditions and philosophy. They create their own individualistic expression, which represents the spirit of Pearl Lam Galleries. This year, both artists have important solo shows at Pearl Lam Galleries and I am proud to bring this selection of works for their London debut. Zhu Jinshi's rice paper Boat, which is instilled with cultural resonance and embodies the artist's personal voyage, will be journeying from Shanghai to London for the first time."