Hong Kong Gallery Upcoming Exhibition
Raw Intent: ANTONY MICALLEF solo exhibition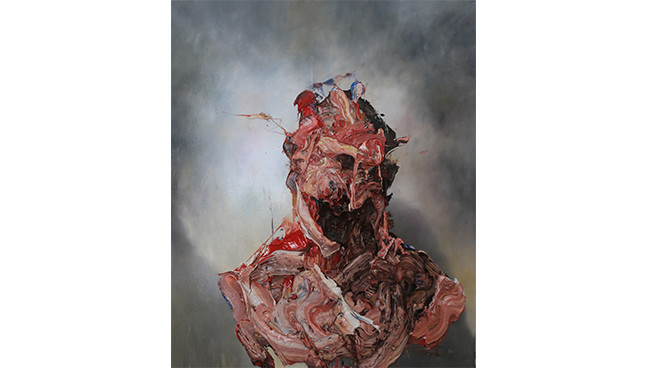 Opening reception:
12 May 2016, 6 pm – 8 pm
Exhibition dates:
13 May 2016 - 30 June 2016
Opening Hours: Monday – Saturday, 10 am – 7 pm
ANTONY MICALLEF b. 1975
Raw Intent No.1, 2016
Oil with Beeswax on French Linen 135 x 112 cm (53 1/8 x 44 in.)
Hong Kong SOHO Current Exhibition
Foot and Moon: SUKI SEOKYEONG KANG solo exhibition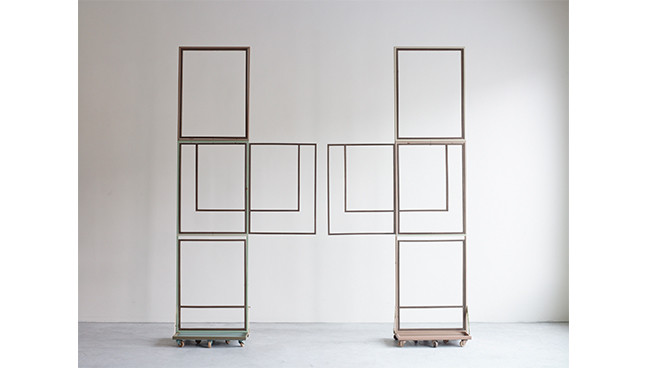 Opening reception:
28 April, 2016, 6-8pm
Exhibition dates:
29 April, 2016 – 27 May, 2016
Monday–Saturday, noon–7pm; Sunday, noon–5pm
SUKI SEOKYEONG KANG b. 1977
Jeong, 2014-15
Assembled units, Painted steel, wood wheel, wood frame,
steel bolt, leather scraps
Left: H254 x W120 x D40 cm (H100 x W47 1/4 x D15 3/4 in.)
Right: H254 x W120 x D40 cm (H100 x W47 1/4 x D15 3/4 in.)
Series of Jeong 2/4
Hong Kong Gallery Current Exhibition
STRUCTURES OF RECOLLECTION: Contemporary approaches to materials and memory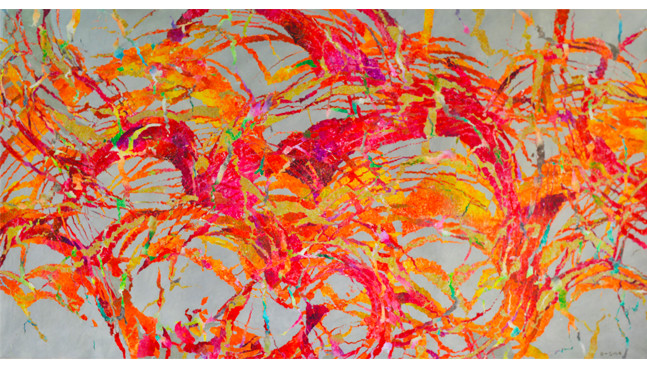 Opening reception:
21 March 2016, 5 pm – 9 pm
Exhibition dates:
22 March 2016 - 28 April 2016
Extended Hours: 22-26 March, 9 am-9 pm
Regular Hours: Monday – Saturday, 10 am – 7 pm
Qiu Deshu b. 1948
Fissuring, 2015
Acrylic on Xuan paper and canvas
270 x 520 cm
(106 1/4 x 204 3/4 in.)
About
Pearl Lam Galleries
Founded by Pearl Lam, Pearl Lam Galleries is a driving force within Asia's contemporary art scene. With over 20 years of experience exhibiting Asian and Western art and design, it is one of the leading and most established contemporary art galleries to be launched out of China.
Playing a vital role in stimulating international dialogue on Chinese and Asian contemporary art, the Galleries is dedicated to championing artists who re-evaluate and challenge perceptions of cultural practice from the region. The Galleries in Hong Kong, Shanghai, and Singapore collaborate with renowned curators, each presenting distinct programming from major solo exhibitions, special projects, and installations to conceptually rigorous group shows. Based on the philosophy of Chinese Literati where art forms have no hierarchy, Pearl Lam Galleries is dedicated to breaking down boundaries between different disciplines, with a unique gallery model committed to encouraging cross-cultural exchange.
The four branches of Pearl Lam Galleries in Hong Kong, Shanghai and Singapore represent an increasingly influential roster of contemporary artists. Chinese artists Zhu Jinshi and Su Xiaobai, who synthesise Chinese sensibilities with an international visual language, are presented internationally with work now included in major private and public collections worldwide. The Galleries has also introduced leading international artists, such as Jenny Holzer, Leonardo Drew, Carlos Rolón/Dzine and Yinka Shonibare MBE, to markets in the region, providing opportunities for new audiences in Asia to encounter their work. Pearl Lam Galleries encourages international artists to create new work which engages specifically with the region, collaborating to produce thought-provoking, culturally relevant work.
Pearl Lam Design
Pearl Lam Design has tirelessly promoted design as an art form in China. Pearl Lam has funded an artist-in-residence programme for artists and designers across the globe. Pearl Lam Design shows works by established and emerging international designers including André Dubreuil, Maarten Baas, Mattia Bonetti, and Studio Makkink & Bey. They are invited to push the boundaries of traditional Chinese art and craft techniques and create new works that reflect their experiences in China.
Contact
Pearl Lam Galleries Hong Kong
601-605 Pedder Building,
12 Pedder Street,
Central Hong Kong
T +852 2522 1428
F +852 2840 1088
Pearl Lam Galleries Hong Kong SOHO
Shop No. 1 G/F & 1/F, SOHO 189,
189 Queen's Road West,
Sheung Wan, Hong Kong
T +852 2857 1328
F +852 2857 3238
Pearl Lam Galleries Shanghai
G/F, 181 Middle Jiangxi Road
Shanghai, China
200002
T +86 21 6323 1989
F +86 21 6323 1988
Pearl Lam Galleries Singapore
9 Lock Road #03-22
Gillman Barracks
Singapore 108937
T +65 6570 2284
F +65 6694 5967