TEFAF Maastricht 2017               Stand533
MECC Maastricht, Forum 100, 6229 GV Maastricht, the Netherlands
Public Hours:      10–18 March, 11am–7pm; 19 March, 11am–6pm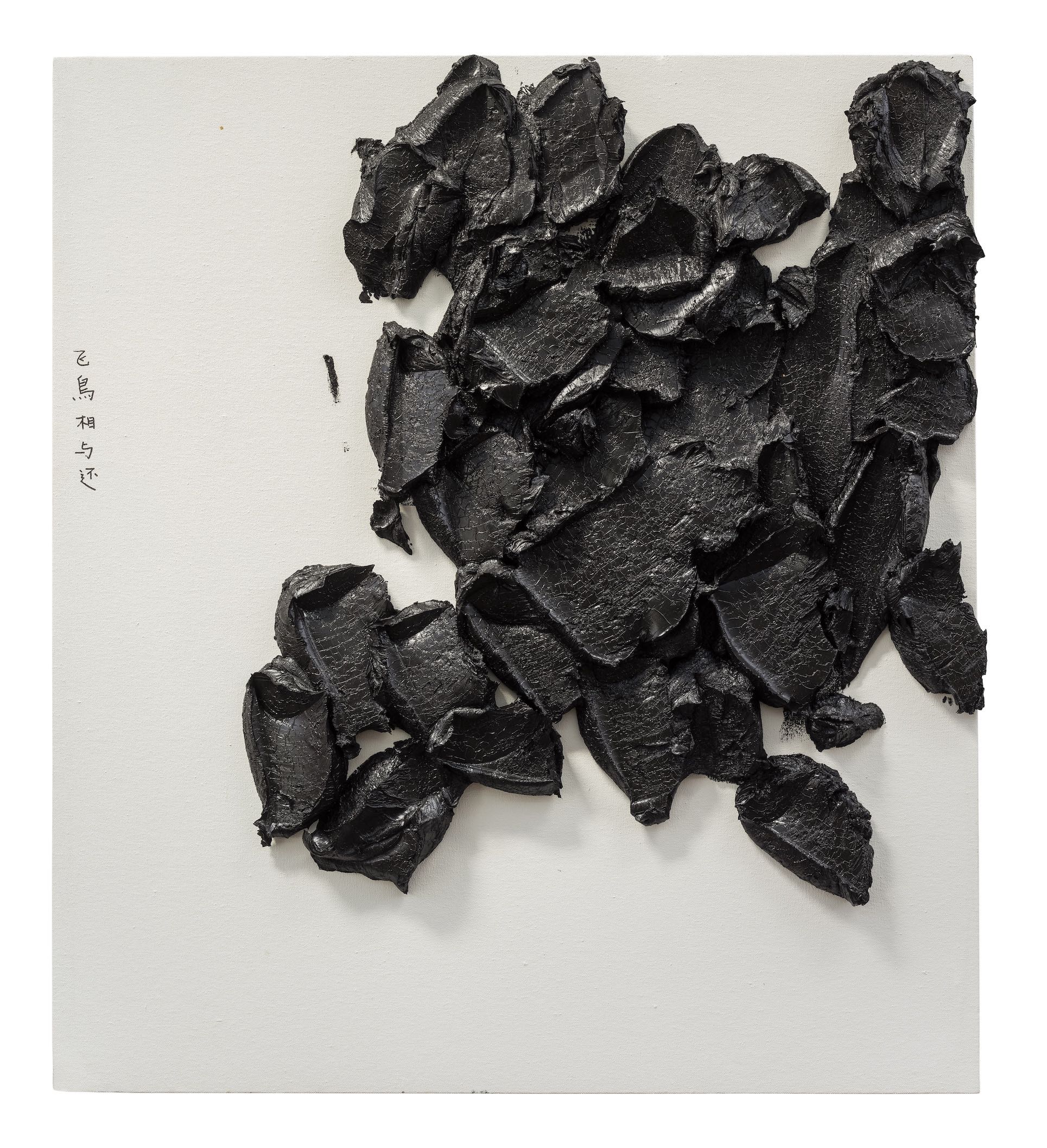 ZHU JINSHI b. 1954, Birds Flying Back to the Mountains, 2016, Oil on canvas, 180 x 160 cm
Maastricht—Pearl Lam Galleries is delighted to announce its participation in TEFAF Maastricht 2017 (10–19 March), one of the world's oldest and most prestigious art fairs, for the second time. The Galleries is the first and remains the only art gallery from Greater China to participate in the Modern sector of the fair.
In line with the Galleries' mission of encouraging dialogue between art and artists from Asia and beyond Asia, the stand will feature a selection of work from three artists who have been chosen for their significance in art and its unwritten art history: Robert Motherwell (b. 1915, Washington, USA –d. 1991, Massachusetts, USA), Su Xiaobai (b. 1949, Wuhan, China), and Zhu Jinshi (b. 1954, Beijing, China). By placing the works of Su, and Zhu alongside those of Motherwell, the Galleries aims to further discussion on the differences and similarities between Chinese and Western understanding of the development of art.
Robert Motherwell was the youngest member of and an unofficial spokesman and interpreter for the Abstract Expressionist movement. Drawn to automatism and the unconscious modes of human thinking, the surrealists remained a lifelong influence on his practice after his time studying with seminal art historian Meyer Schapiro in Columbia in the 1940s. Asian calligraphy was a source of fascination and he often painted with ink and a calligrapher's brush, focusing on rapid execution, recalling his lifelong interest in Zen.
Su Xiaobai is part of the first generation of artists who left China for Europe. Exposed to the practices of artists like Konrad Klapheck, Gerhard Richter, and Markus Lüpertz in Düsseldorf, Germany, he combines what he perceives to be a Germanic sensibility with an aesthetic and philosophical practice rooted in Chinese tradition. The past 25 years of his practice have centred on research and experimentation with the visual effects of lacquer from around the world, which has translated into works that express increasingly simple yet sophisticated ideas. While Su has developed his own unique way of working with lacquer, the focus of his works is not on the materiality of lacquer; instead, lacquer is used as a tool to convey a sense of existentialism and worldly quality rooted in the three teachings of Chinese philosophy: Confucianism, Taoism, and Buddhism.
Zhu Jinshi is one of the pioneers of Chinese abstract and installation art. Zhu spent decades in Berlin, Germany and chose to familiarise himself with the conceptual and installation art movements at the time. His paintings are characterised by a thick layering of oil paint, which gives his works a three-dimensional, sculptural effect. His mode of application expresses the spiritual idea of "non-abidance" that is central to Eastern aesthetic theory. Zhu's approach to abstraction comes from that of ink painting, where the mind must be empty. The artist must be in a meditative state to connect to tian di ren: the ultimate peace in the unity of the three (heaven, earth, and man) in one.
These artists represent some of the disparate and varied international origins of abstract art. Believing in the importance of the experimentation and exploration of various modes of meditative and automatic art making, Motherwell, Su, and Zhu are brought together by an unconscious engagement of similar processes in the production of art.