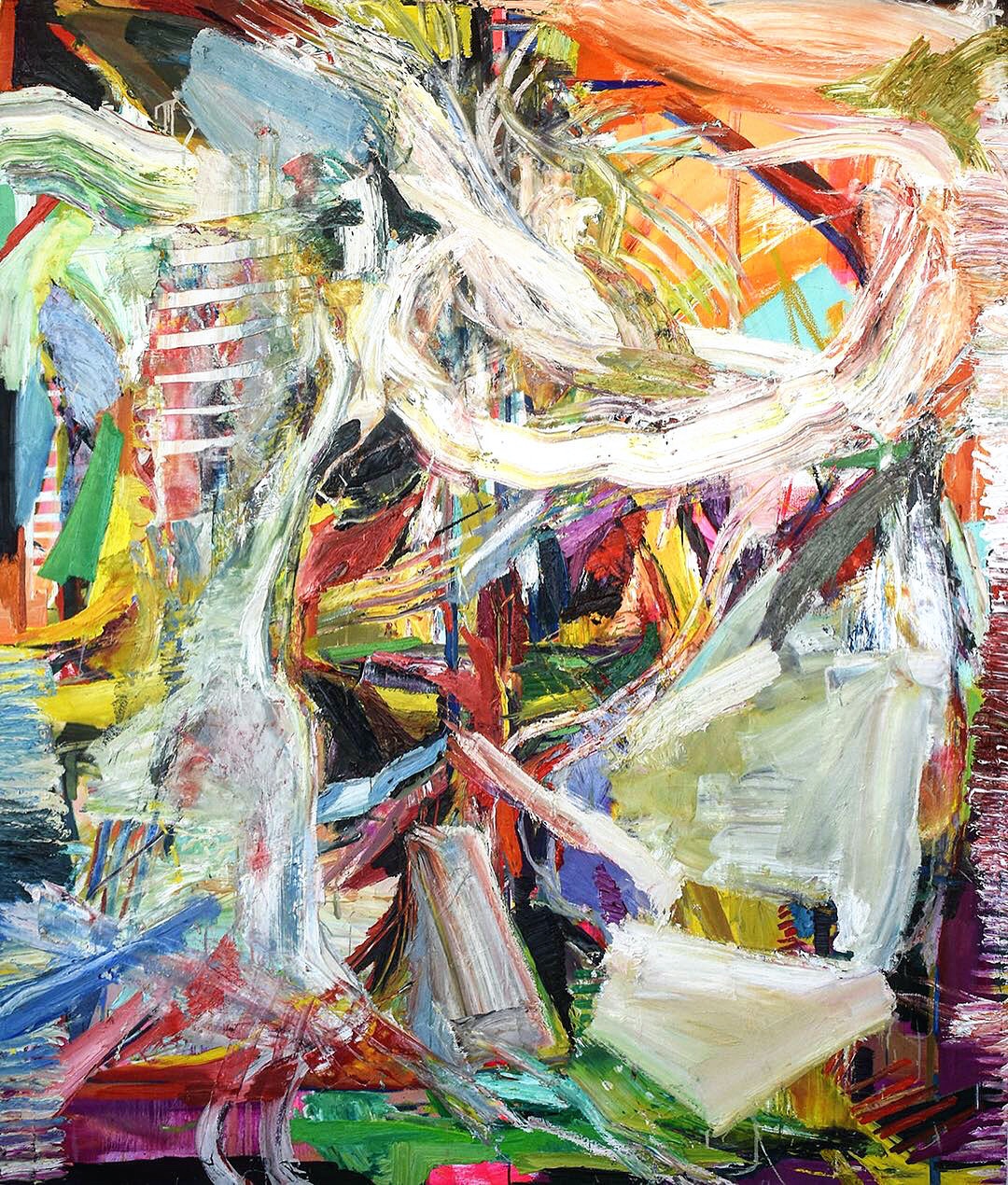 Biography
Jana Benitez was born in 1985 in New York to a Filipino family. She graduated magna cum laude from Brown University with a BA in visual arts in 2008. A child art prodigy, the artist had her first exhibition at the age of 12 at the Ayala Museum in the Philippines in 1998. At age 14, she had a solo show at the Walter Wickiser Gallery in New York. Since then, she has been continued to exhibit work in New York, the Philippines, Berlin, and Singapore.
"To be fully alive" is Benitez's purpose. Her art is informed by her life experiences such as studying martial arts at a Daoist temple in the Wudang Mountains in China, camping in primitive conditions in New Mexico, and soaking in nature in New Zealand. Inspired by Modern European art traditions and the elegant gestures of martial arts movement, she expresses an interior world with her bold, large-scale paintings. Combining figurative and abstract symbols with uninhibited brush work, Benitez explores emotion in human faces and figures. She uses vivid colours and energetic lines, and she deconstructs facial features.
Benitez's works are included in major private and public collections, including Pataka Art + Museum in New Zealand and Ayala Museum and Museo Pambata in the Philippines.