Singart has published an article about Pearl Lam Galleries Singapore Exhibition Qiu Deshu: The Art of Fissuring. Qiu Deshu makes inventive use of Xuan paper with its wonderful features: whiteness, exquisiteness, pliability, semi-transparency and water permeability.
As such, Qiu Deshu has created a totally new way of integrating Xuan paper and canvas, ink and oil, as well as painting and carving.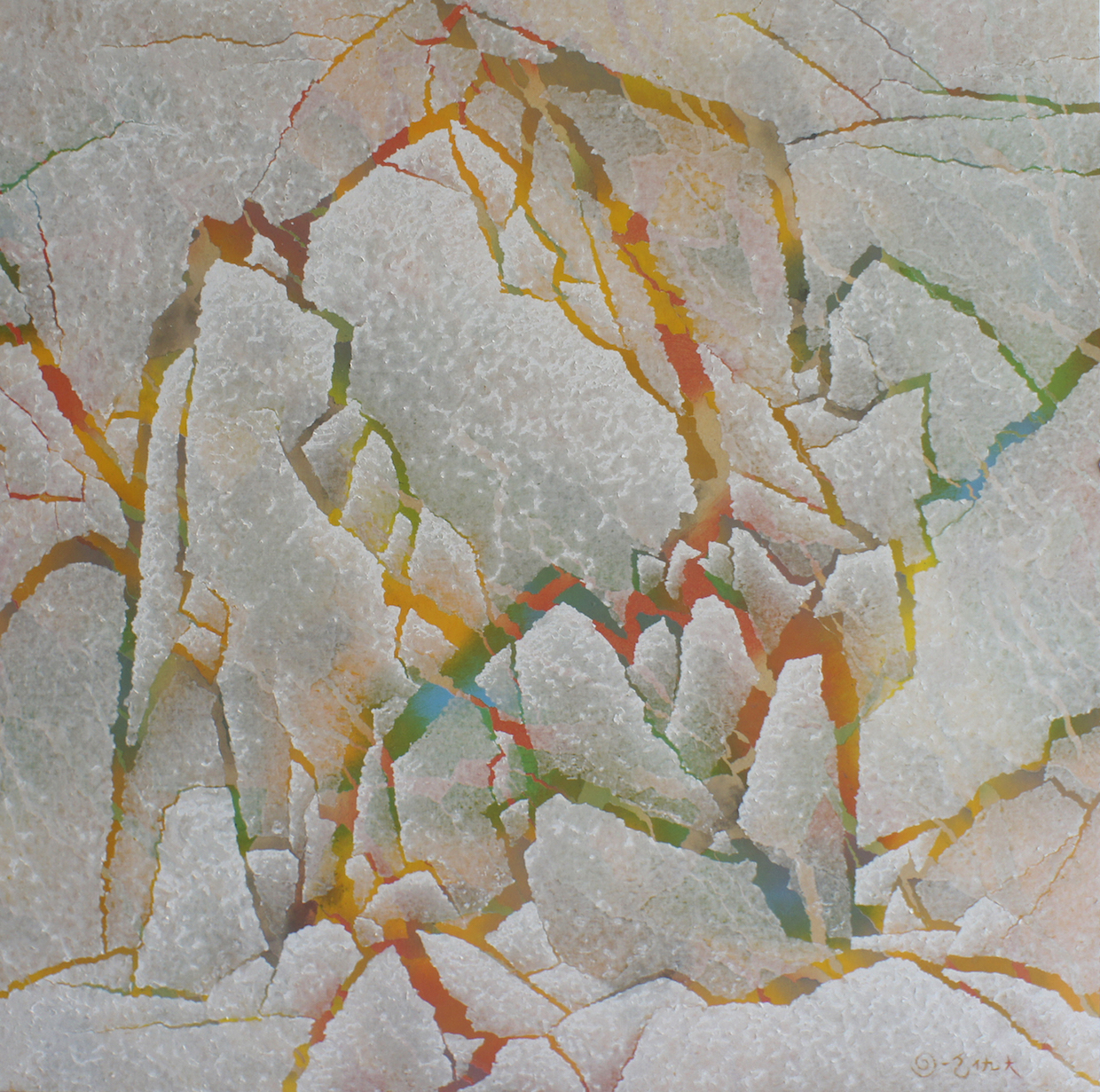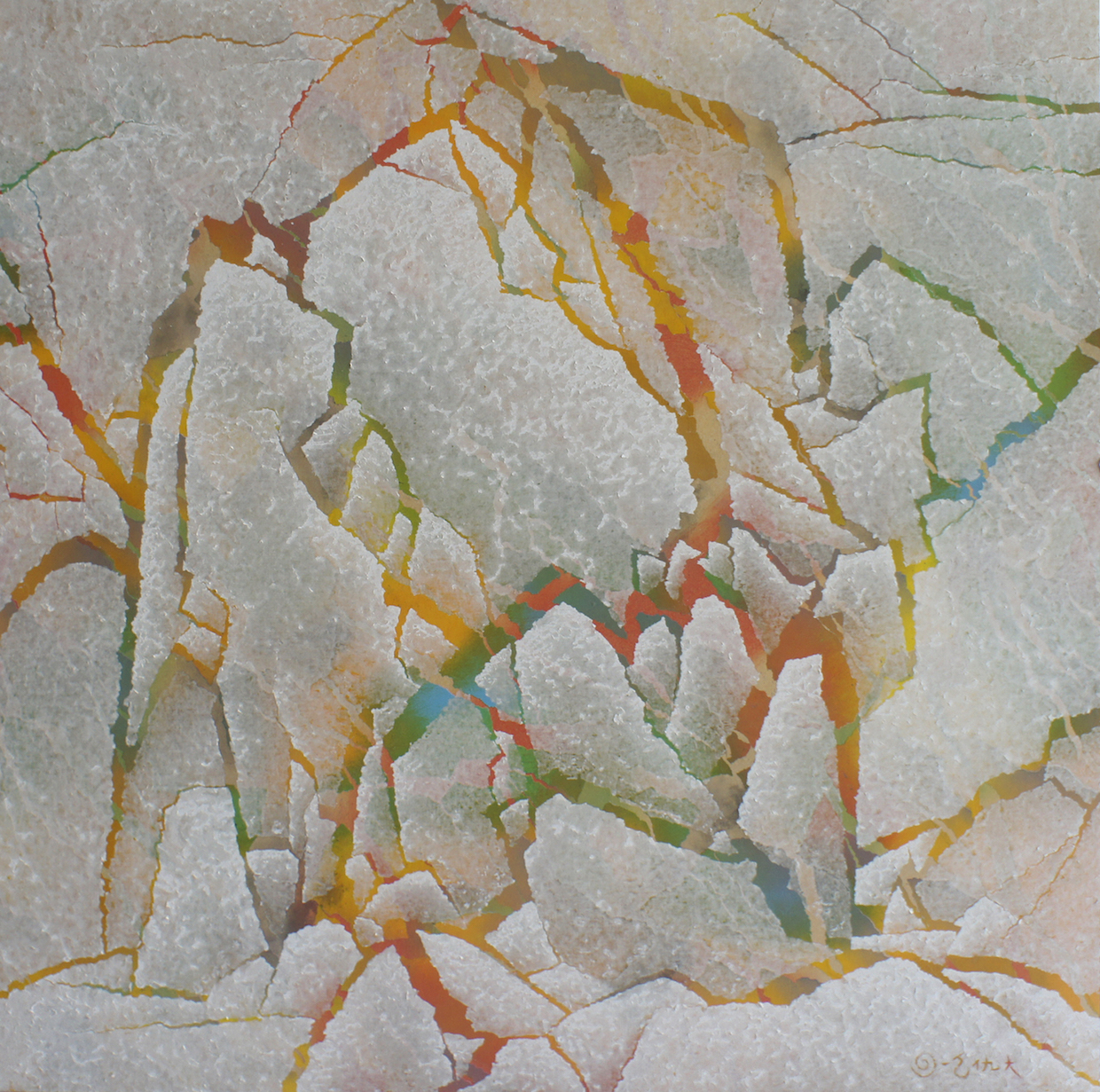 Qiu Deshu b.1948, Fissuring, 2009, Acrylic on Xuan paper and canvas, 160 x 160 cm; 63 x 63 in.
Singart | Wai Lin Coultas | 10 June, 2015
Xuan Paper in Prominence