Art Radar has published a post about exhibition, Hidden Street at Pearl Lam Galleries Soho.
This August, we're seeing a new shift. Pearl Lam Galleries in SOHO is now starting to do the opposite: bringing the streets into the gallery with "Hidden Street" (PDF download), a community art project and exhibition of urban art on show until 11 September. Featuring some of the most well-known, young graffiti names in Hong Kong, the show includes a three-day live-painting session, artist talks, events with local indie singer and illustrator Jan Curious and workshops. A highlight is the screening of On The Road (2012), a street art travel documentary supported by Converse that recounts the 50-day, 2.250-kilometre-long painting journey from Southwest China's Kunming to Tibet by artists Sinic, NAN and WHYYY (IDT Crew).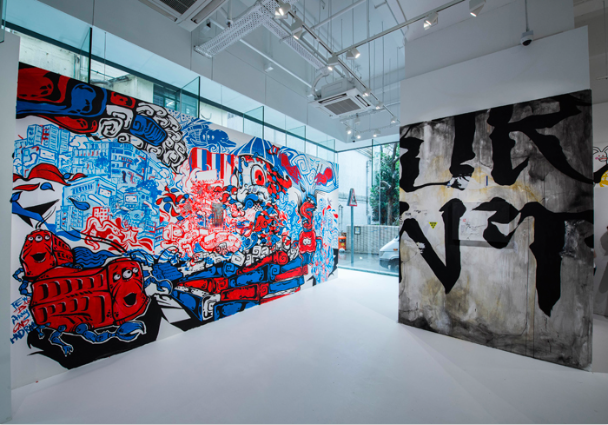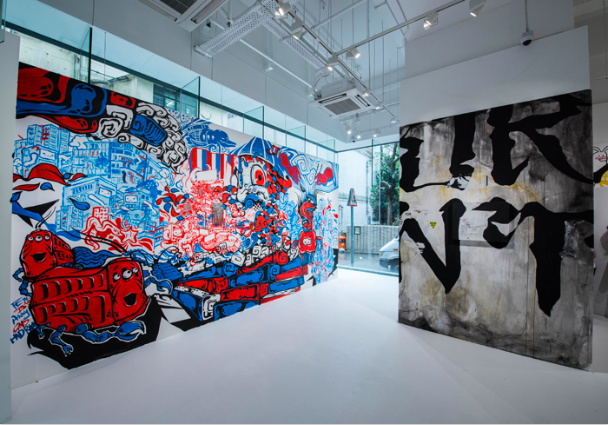 Installation view of Bao's and Sinic's works (from left to right) from "Hidden Street" at Pearl Lam Galleries SOHO, 2015. Photo: Moses Ng / studioEAST. Image courtesy Pearl Lam Galleries.
Art Radar Asia | Hong Kong | C. A. Xuan Mai Ardia | 31 August 2015