11 March–22 April, 2015
Ren Ri: Yuansu Projects
Solo Exhibition
Hong Kong SOHO
Overview
Pearl Lam Galleries is delighted to announce the opening of its second gallery space in Hong Kong, which will be dedicated to the promotion of emerging artists, as well as established and up-and-coming international designers. The SOHO gallery's inaugural show, coinciding with the third edition of Art Basel in Hong Kong, will be a solo exhibition of unique beeswax sculptures by Beijing-based artist Ren Ri, curated by David Ho Yeung Chan.
Ren Ri (b. 1984) works in the unique medium of beeswax, creating, in collaboration with the insects, mesmerising sculptures that document his intimate experience with bees as both an artist and a beekeeper. He manipulates the movement of bees and the formation of honeycombs to create metaphysical and hybrid sculptures, which investigate the force of nature and consequences of human intervention. The show, which features 40 previously unseen works, will be the first time his works are shown on a major scale.
Selected works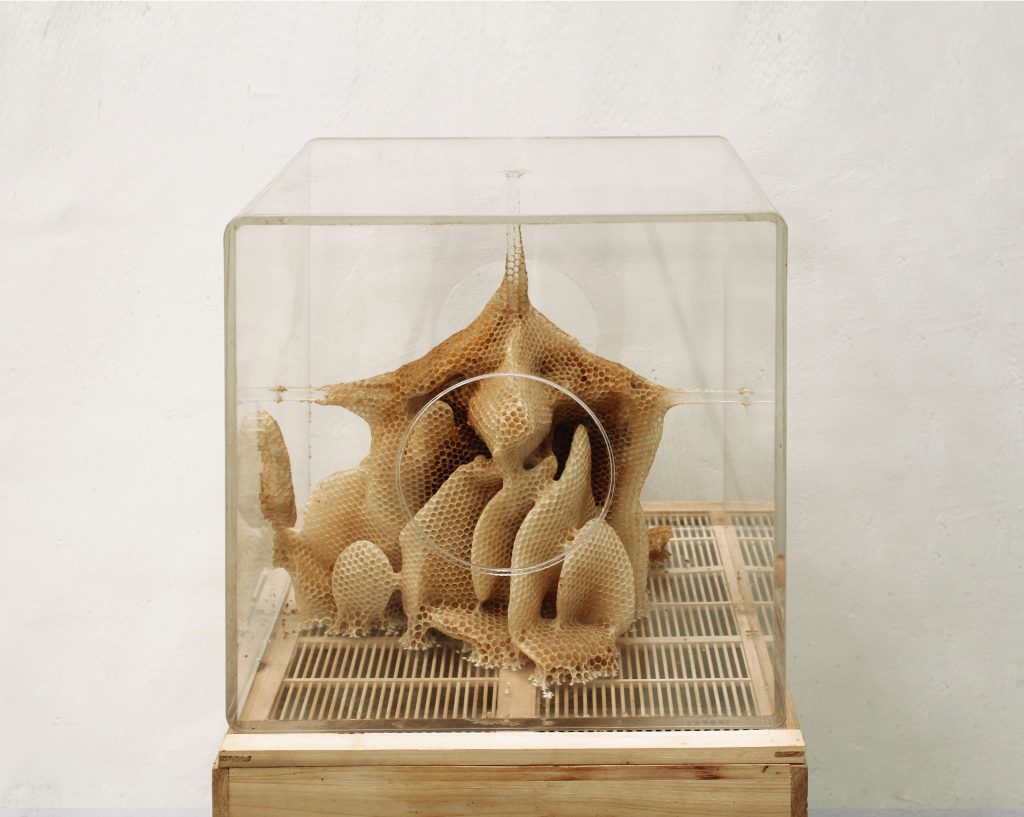 Ren Ri
Yuansu Series II#6-7, 2013-14
Acrylic and natural beeswax
40 x 40 x 40 cm; 15 7/16 x 15 7/16 x 15 7/16 in.