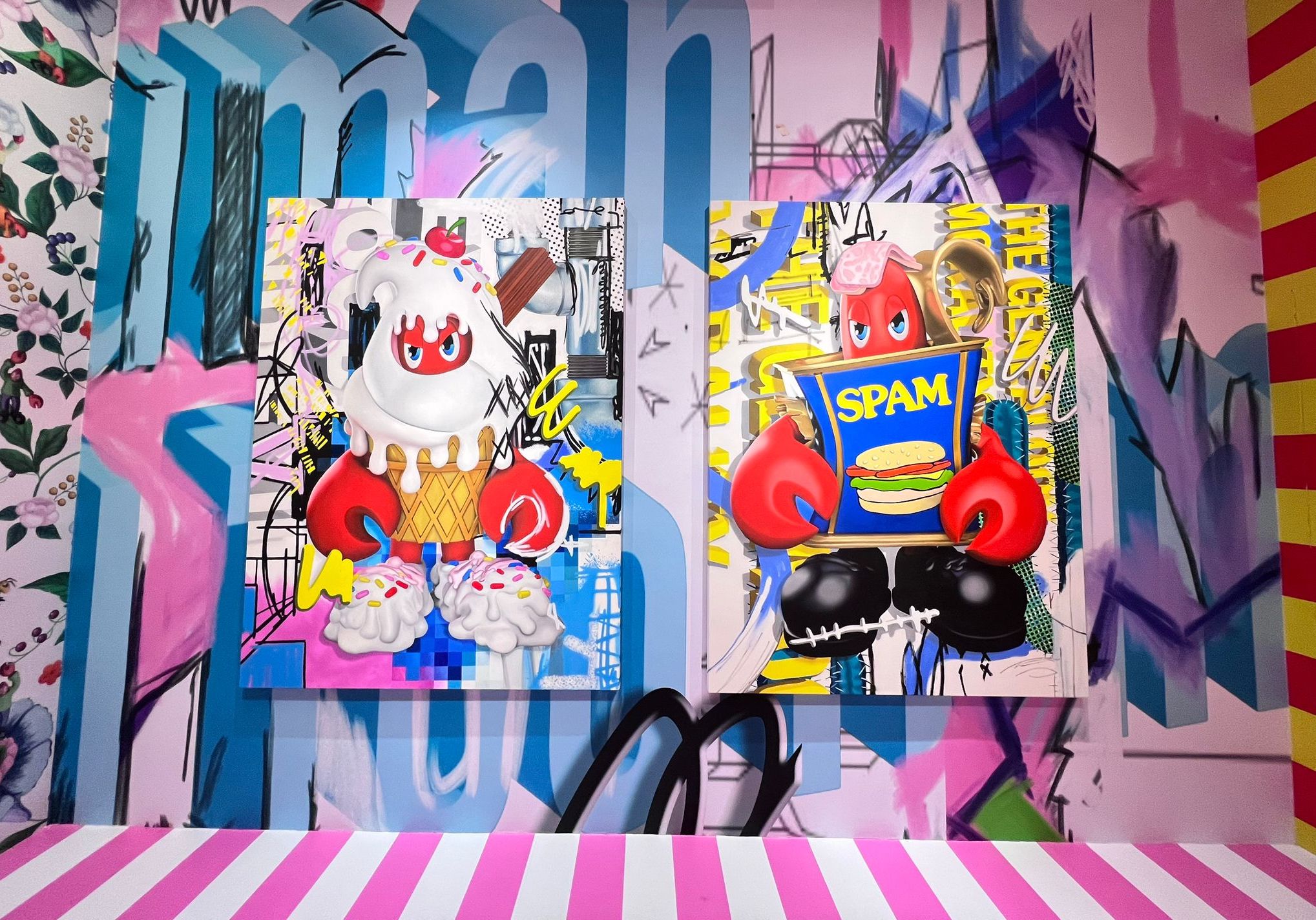 To coincide with Hong Kong Art Month, we are delighted to present an exclusive collection of Philip Colbert's paintings and sculptures in our Hong Kong gallery!
Hidden in our gallery's viewing room, you will find yourself immersed in the surreal and imaginative lobster world created by the artist. Decorated with Colbert's kaleidoscopic floor and wall designs, audiences can fully experience how the artist taps into contemporary pop culture and their relationship with art history using his iconic lobster persona.
Opens to the public from 12 noon tomorrow. Drinks will be served from 5-8 pm. We look forward to seeing you!
On view from 20 March to 20 May.