ART16 LONDON Stand A7
Olympia, Hammersmith Road, Kensington London W14 8UX
VIP Preview: 19 May, 2–6pm
Vernissage: 19 May, 6–9pm
General Hours: 20–21 May, 11am–7pm; 22 May, 11am–5pm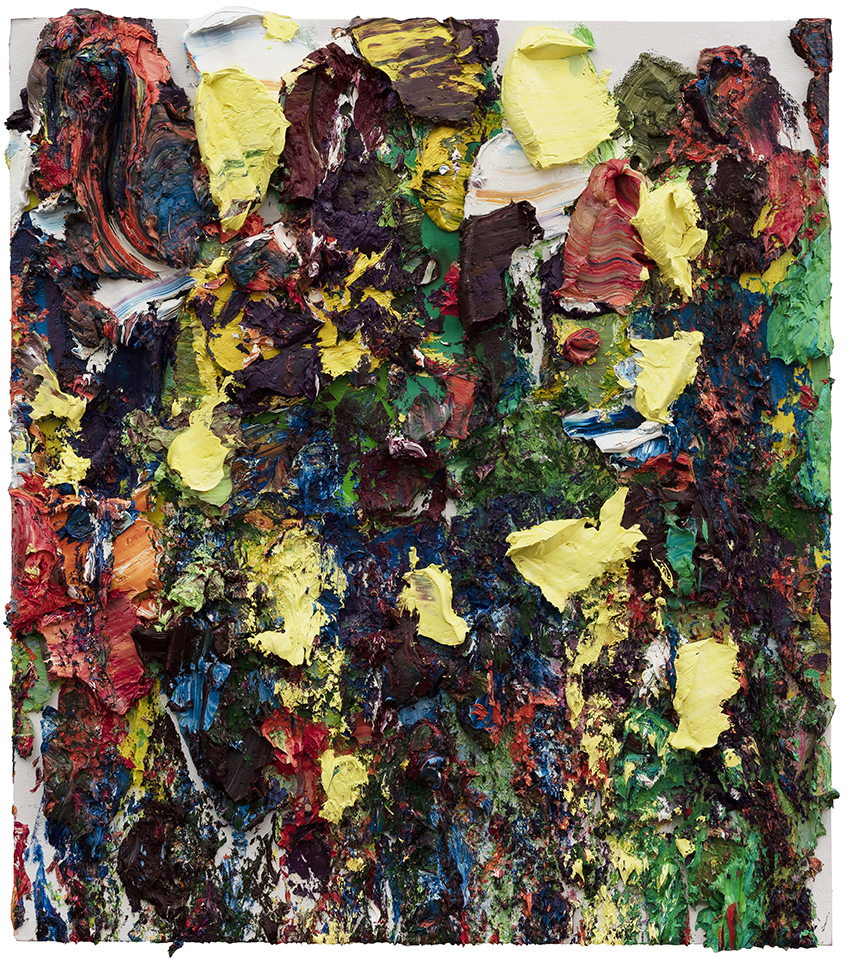 ZHU JINSHI b. 1954, Yellow Mountain Temple No. 2, 2015, Oil on canvas, 180 x 160 cm (70 7/8 x 63 in.)
---
London—Pearl Lam Galleries will be returning to Art16 at Olympia, West London for its fourth edition, where it will hold a prominent position at stand A7, at the front of the fair, and display work by a number of international artists. In addition, the Galleries will present a large work by Chun Kwang Young (b. 1944, Korea), which will be hung directly over the main staircase and entrance to the fair.
Pearl Lam Galleries will showcase work by contemporary artists from around the world to demonstrate its dedication to stimulating cross-cultural dialogue between China, the West, and the rest of the world. Artists whose work will be shown include Dale Frank (b. 1959, Australia), José Patrício (b. 1960, Brazil), Pino Pinelli (b. 1938, Italy), Gatot Pujiarto (b. 1970, Indonesia), Ben Quilty (b. 1973, Australia), as well as work by Chinese abstractionists Qin Yufen (b. 1954), Qiu Deshu (b. 1948), Su Dong Ping (b. 1958), Su Xiaobai (b. 1949), Zhou Yang Ming (b. 1971), and Zhu Jinshi (b. 1954).
This will be the first time the Galleries will present the work of Brazilian artist José Patrício, who uses everyday readymade objects to create patterns and images, and who is influenced by the geometric and concrete art movements in Brazil. The Galleries will exhibit a number of Patrício's works created between 2012 and 2015.  The Galleries will also be showing for the first time since the 1980s in the UK the work of Dale Frank, one of Australia's most important contemporary artists. Frank challenges the concept of painting itself by embracing the physical qualities and transformation of his materials, working partly as an artist and partly as an alchemist.
In addition, work by Italian minimalist Pino Pinelli will also be on display at the stand. The artist is heavily influenced by the Zero movement, and the works on display concentrate on the act of painting itself, or 'pittura' in Italian. Pinelli's works have a velvet texture that resembles the stroke of a brush under a microscope.
Other highlights at the Galleries' stand will include Qiu Deshu's Fissuring, 2015, an acrylic work on traditional Xuan paper that is over 5 metres long. Qiu is one of many Chinese artists showing with Pearl Lam Galleries whose abstract works are rooted in the Chinese philosophies of Taoism, Confucianism, and Buddhism, and in the Chinese traditions of ink painting and calligraphy. Also on display will be two brand new works by Su Xiaobai, who produces work created using traditional lacquer techniques on oil and wood. The Galleries will also present the work of Zhu Jinshi, whose abstract works require the use of oil paints in such enormous quantities that the works take decades to dry.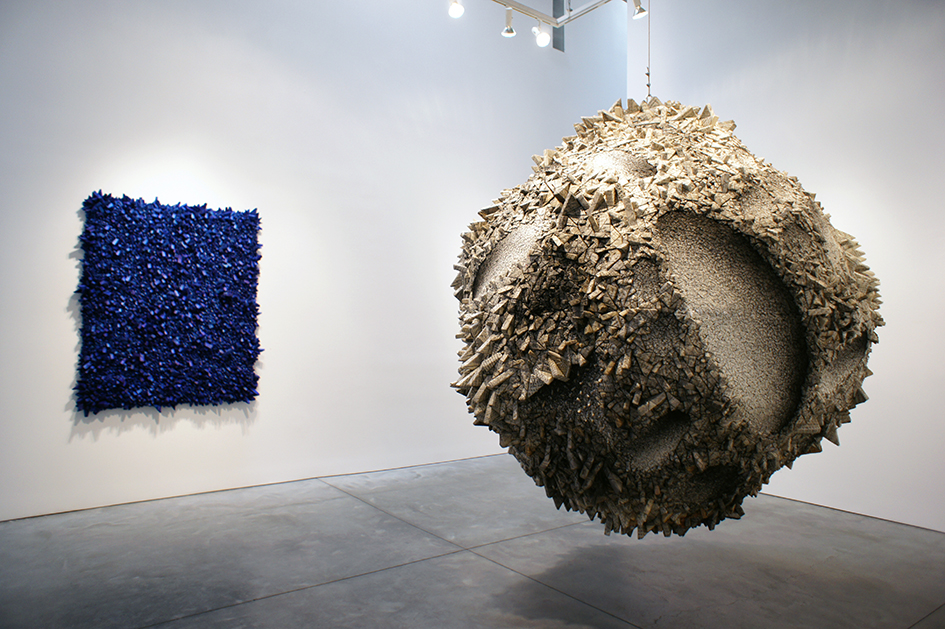 CHUN KWANG YOUNG b. 1944, Aggregation 06-JN028, 2006, Mixed media with Korean mulberry paper, ø250 cm (ø98 3/8 in.)
Pearl Lam Galleries will also present a special project by Chun Kwang Young which will hang over the central stairwell of Olympia, unmissable for visitors to the fair. The work is one of Chun's Aggregation works, which combines experimentations with Abstract Expressionism with a uniquely Korean material, mulberry paper. Mulberry paper is a versatile material, used in Korea for everything from covering doors, windows and walls to packing dried goods. The artist painstakingly folds the paper, which reminds him of medicine packages wrapped in the material from his childhood, to form individual triangles, before assembling them to form sweeping sculptural landscapes. The work on display will measure 2.5 metres in diametre. Smaller works by the artist will also be displayed at the Galleries' stand.
"It is a pleasure to be returning to Art16 following three successful editions for the Galleries. We're excited that Chun Kwang Young's huge Aggregation work will be displayed so prominently at the fair. In addition, the Galleries will be showing a variety of works by contemporary artists from across the globe, encouraging cross-cultural exchange between the East and West."
—Pearl Lam