Forbes Life Magazine reviews Pearl Lam Galleries Singapore exhibition Carlos Rolón / Dzine: Mi Casa
Carlos Rolón / Dzine: Mi Casa
Exhibition dates:
20 January 2015 – 15 March 2015
Tuesday – Saturday, 11 am – 7 pm
Sunday, 12 pm – 6 pm
In Mi Casa, which translates to "My House" in English, Rolón takes the very symbols that surrounded him during his formative years, turning them into a new body of work that at first glance appears to be a number of disconnected artworks, but once familiar with their back story, become a multi-layered portrait of one Puerto Rican-American family's story.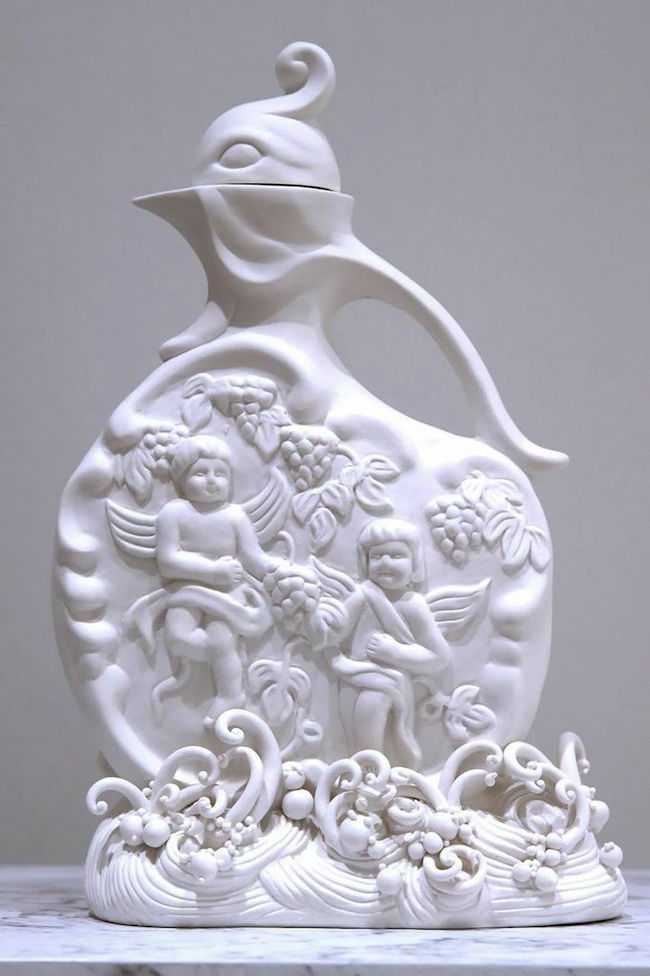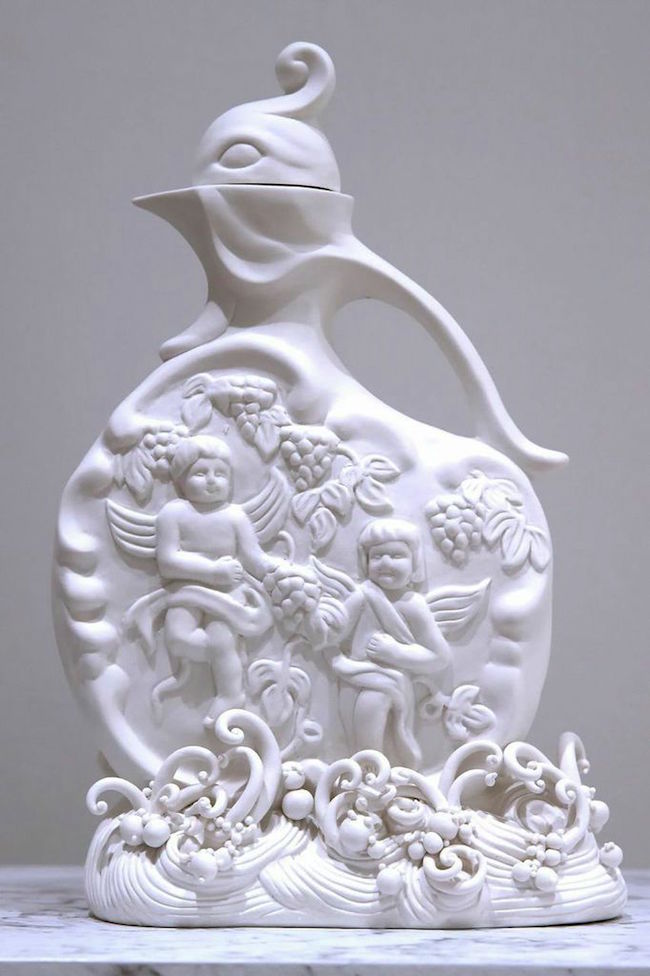 Rooster Decanter, 2014
Porcelain
16 x 43.5 x 12.3 cm; 6.3 x 17.1 x 4.8 in.
"I started focusing on the interiors of my childhood home and the homes of my relatives, where a lot of them were blue collar and a lot of them were modest bungalows, and what they would do though was they would use Venetian wallpaper on one wall, and then they would use Art Deco wallpaper on another wall, and what was interesting is they use that to give a sense of upper class," said Rolón.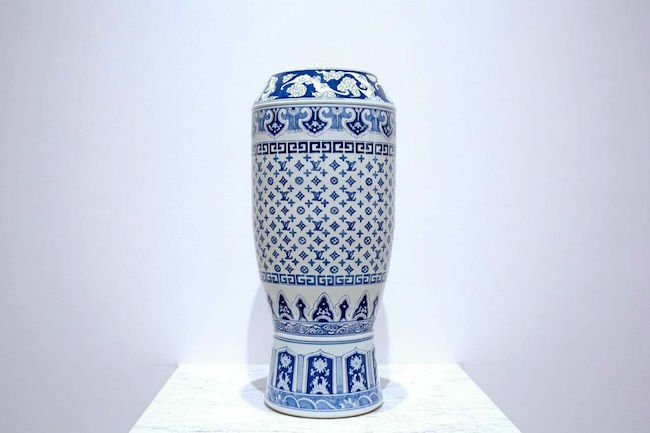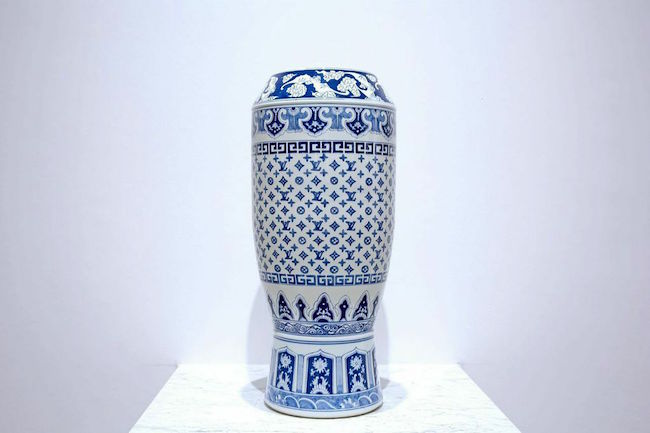 Givenchy & LV logo vase
Painted pattern
30 x 30 x 60 cm; 11.8 x 11.8 x 23.6 in.
A series of porcelain works serve as the most unassumingly layered pieces in the show. Two vases that carry the Louis Vuitton and Givenchy logos at first appear to be a nod to the very labels they depict, but they actually symbolize the signs of wealth and luxury that his working class family viewed as symbols of wealth and success on vases similar to the ones Rolón's mother used to decorate their home. "When you flip the vases upside down, you would see "Fine Regal China," explained Rolón, who actually commissioned the porcelain makers who come from the same line that created porcelain for the Ming Dynasty to execute the pieces. He also used those same craftsmen to create intricately embellished decanters that his father had around the house.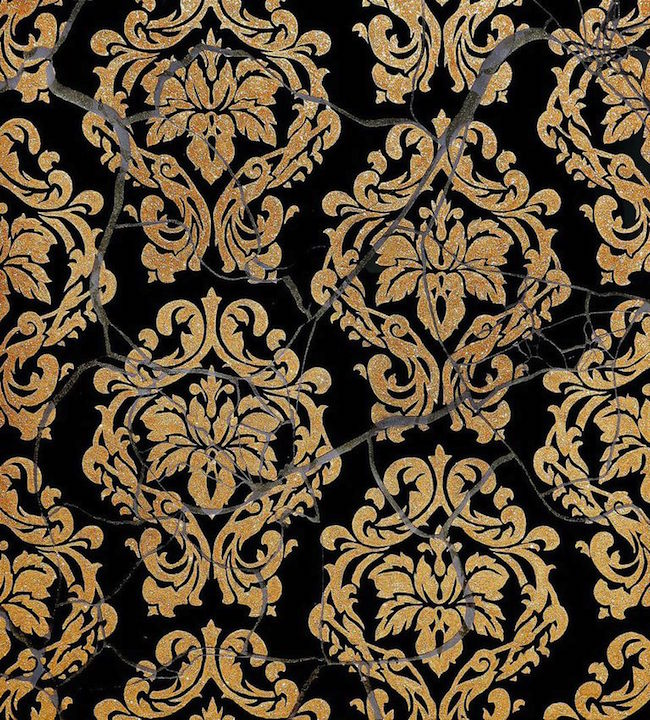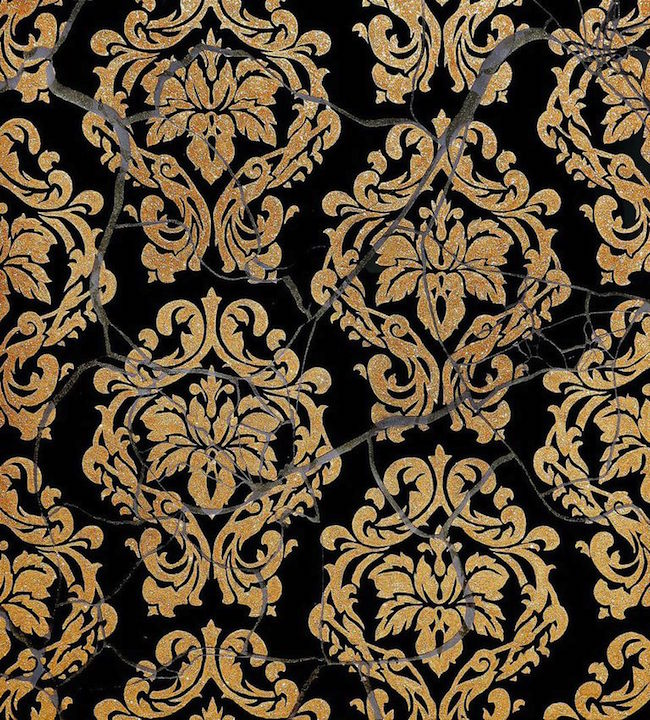 Untitled, 2014
Mirror and resin on aluminium panel
93.4 x 105.4 cm; 37 x 41.5 in.
Several of the pieces in the show are meant to emulate the rich wallpaper his family hung on their walls. A gilded damask print sits on top of a black mirror that was then cracked. "The idea of fabrication of the cracking and the shattered mirror juxtaposed with these very clean motifs, for me it's almost like a memory deferred, where it's something that I long for again, and it's something that is based on a memory that I wish I could capture again, and I can't," said Rolón.
"It's a very personal exhibition, said Rolón, who admitted that he's phasing out his moniker Dzine. "It was one of those moments in my career that I think is really going to define my studio practice."