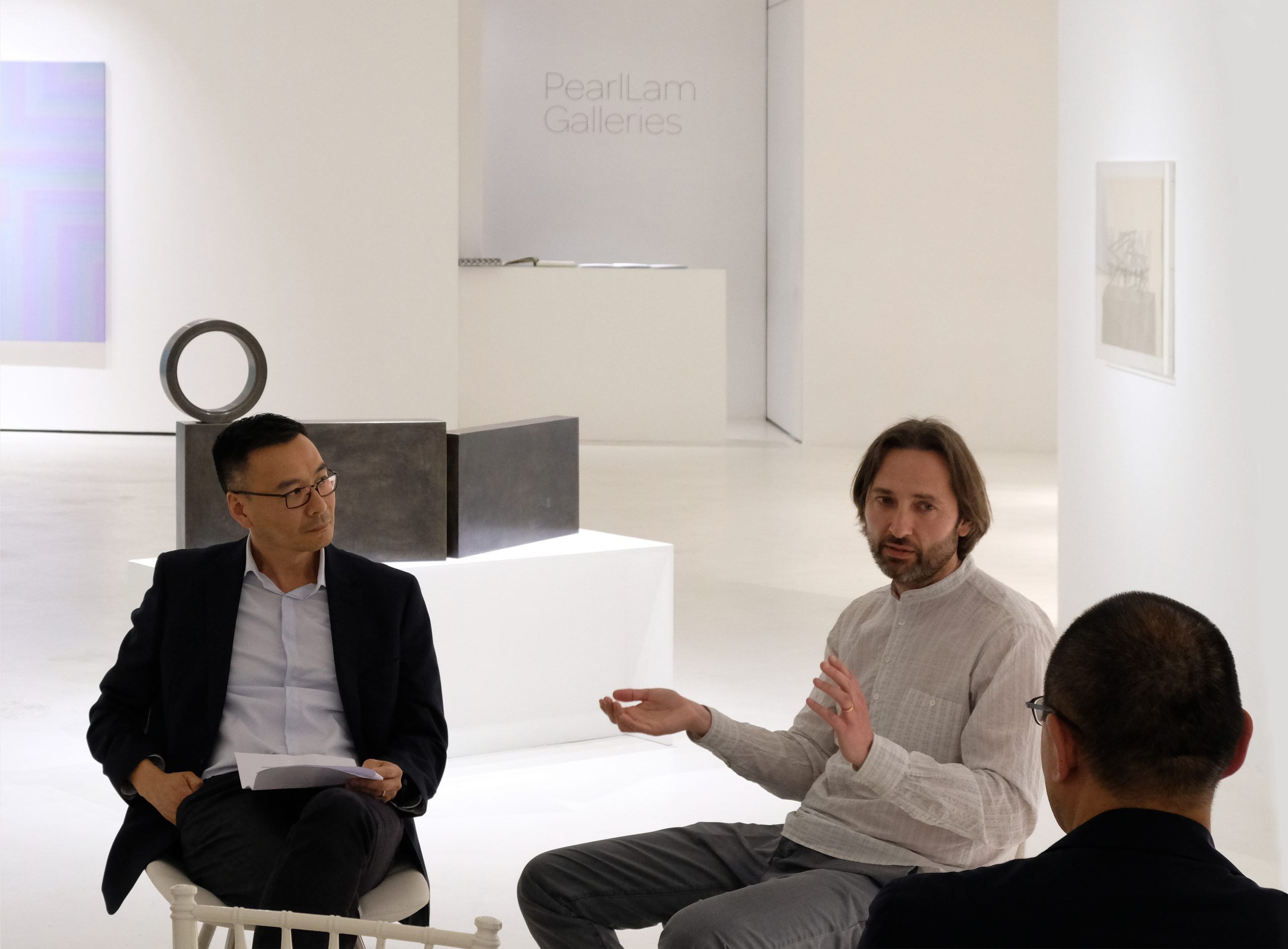 David Ho Yeung Chan is a Hong Kong and Shanghai based curator who works with Pearl Lam Galleries and is the previous director of Osage Gallery and the Shanghai Gallery of Art at Three on the Bund.
Peter Peri (b. 1971) is a British artist based in London, UK.
David Chan (DC): You said: "The methodology of abstraction is inherently violent", referring to the imposition of an order to rationalize visuality. You're also interested in "the intersection of dividing and inhabiting." Can you elaborate on these points?
Peter Peri (PP): Yes, I think delineating, marking out, as much as it's necessary for inhabiting the world, is always profoundly bound up with the negative – any kind of classifying is a violent act in that you are abstracting, separating – substituting clarity for actuality. In the 20th century, with early Modernism there develops a fixation on clarity that has a flip side preoccupation with blindness, with what cannot be seen. It was the main theme of my 2006 exhibition at Kunsthalle Basel, titled Country 10, after a theatre backdrop by Malevich for "The tenth land" – a futuristic place of random violence and permanent darkness where the sun is imprisoned in a concrete cube. The backdrop is the first outline of what would later become Malevich's Black Square.