Babajide Olatunji
(B. 1989)
Babajide Olatunji
(B. 1989)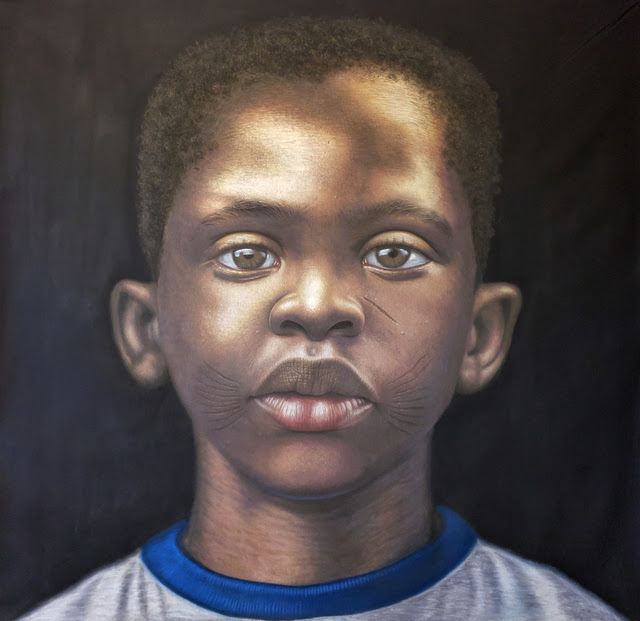 Biography
With a bachelor's degree in botany from the Obafemi Awolowo University in Ile-Ife, Nigeria, Babajide Olatunji (b. 1989, Okitipupa, Nigeria) is a self-taught, full-time studio artist. In seven years of full-time studio practice, Olatunji has shown his pieces in multiple cities globally. He lives and works in London, UK.
Works from the artist's Tribal Marks and Aroko series have been incredibly well received. The former is a collection of portraits that explores the ancient practice of facial scarification within Nigerian ethnic groups. The faces in the series are illusory yet informed by the artist's interactions and discussions with carriers of the marks, which are signifiers of identity and tribal heritage. Olatunji's Aroko series feature drawings of a cryptic messaging system used by the Yoruba based on physical objects.
Olatunji works in the genres of hyperrealism and trompe l'œil, which he creates using acrylics, charcoal, coal, and pastels. He also draws inspiration from works by Old Masters of European art history, including Caravaggio, Rembrandt Van Rijn and Johannes Vermeer, focusing on their use of shadow and light.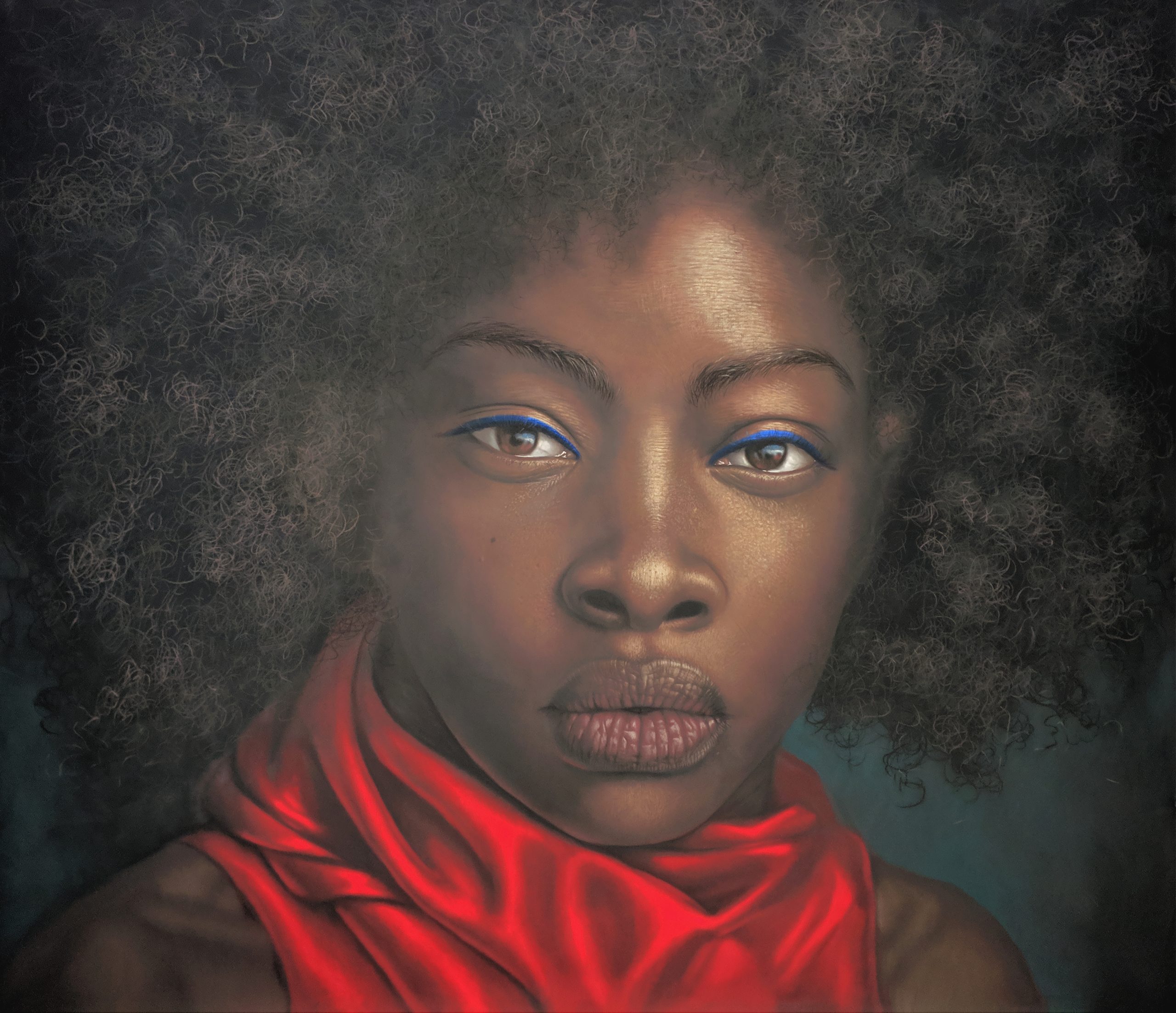 Olatunji's paintings have been acquired by the Mott-Warsh Collection in Michigan, the Bank of England Museum UK, as well as important private collections in Switzerland, London, Lagos, Istanbul, and New York. His work is in the private collection of his highness, King Mohammed VI of Morocco.
Alongside various solo and group exhibitions, Olatunji has had works presented in important global art fairs including Art Dubai Contemporary, The Armory Show New York, and TEFAF Maastricht.
In 2017, Olatunji was selected for inclusion in a curated section of the Royal Academy Summer Show in the UK, and in 2020 he completed a six-week residency at the Bridgepoint Arts Centre in Hastings, U.K.