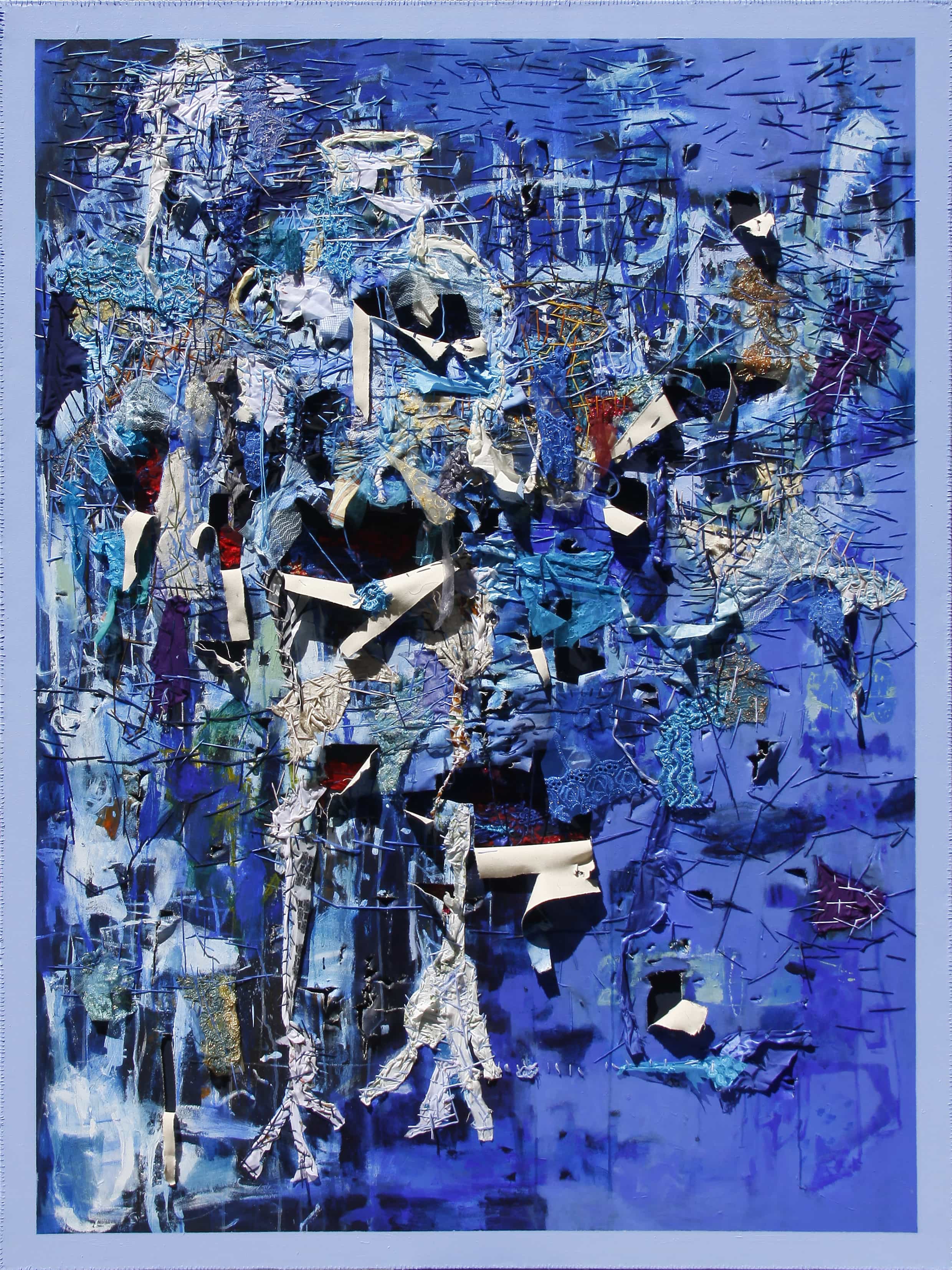 Biography
Gatot Pujiarto was born in 1970 in Malang, East Java, Indonesia. He graduated from the Department of Fine Art and Design at IKIP Malang in 1995. Currently, the artist lives and works in Malang.
Pujiarto's works explore abnormalities, weirdness, and tragedy, and they are inspired by uncommon events or occurrences in everyday life, including stories heard from friends, TV shows, and the news. His works amuse and provoke audiences to reinterpret daily stories as a new reality, to enjoy them through evoking new emotions. The visual sensation in his works is combined with the unique textures that are created by pasting, patching, layering, tearing, binding, and by making fabric patterns.
The artist utilises a distinctive collage and weathering technique on fabric, which is either applied on canvas or installed in the form of a tapestry. The bare threads and weave of cloth are revealed for his viewers' scrutiny. The broken cloth acts as a metaphor for the distress of man's action upon nature: negative, confused, and counterproductive to the overarching aim of world harmony. Bare tendrils accumulate to form the skeletal structure of the original cloth, reminding us through nostalgia of what it was originally.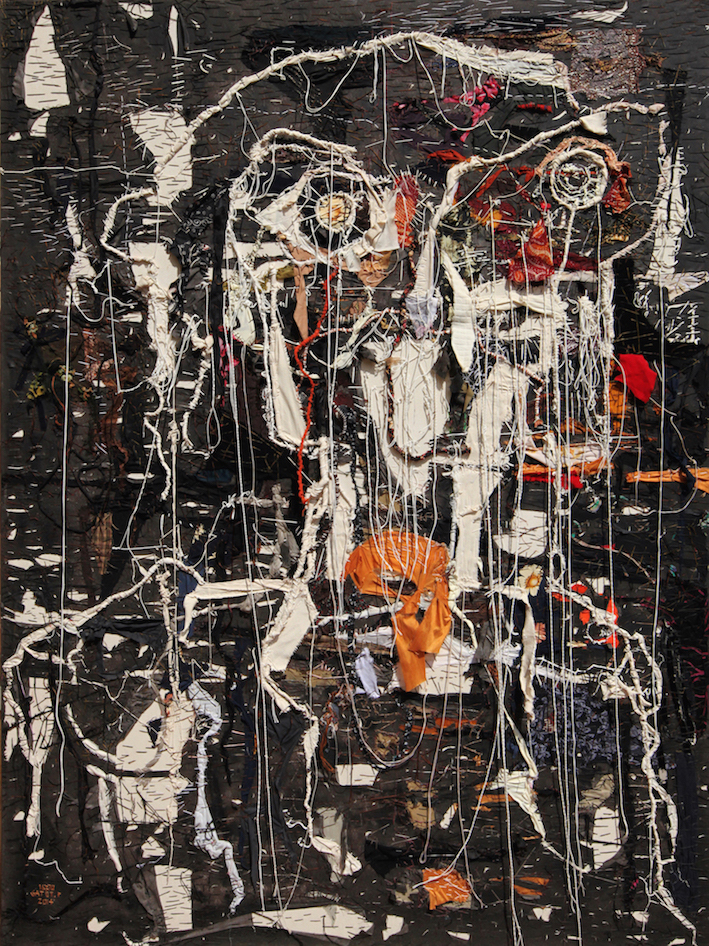 Pujiarto's work has been widely exhibited throughout Indonesia and internationally. Selected solo exhibitions include Beyond Image and Dreams (2019), Pearl Lam Galleries, Shanghai, China; Stitching Stories (2016), Pearl Lam Galleries, Hong Kong SOHO; and Masquerade of Life (2015), Pearl Lam Galleries, Singapore. Group shows include Shout—Indonesian Contemporary Art (2014), Museo d'Arte Contemporanea Roma, Rome, Italy; Jatim Art Now (2012), National Gallery of Indonesia, Jakarta, Indonesia; and Indonesian Contemporary Fiber Art (2012), ArtOne New Museum, Jakarta, Indonesia.