27 July–4 November, 2020
Metamorphoses
Featuring works by Leonardo Drew, Golnaz Fathi, Huang Yuanqing, Pang Tao, Gatot Pujiarto, and Zhang Huan
Shanghai
Overview
Pearl Lam Galleries is delighted to present Metamorphoses, a group exhibition that features six Chinese and international artists: Leonardo Drew, Golnaz Fathi, Huang Yuanqing, Pang Tao, Gatot Pujiarto, and Zhang Huan.
The exhibition title comes from Nietzsche's well-known writings on three metamorphoses, "how the spirit becomes a camel, the camel a lion, and the lion at last a child", while its translation borrows the term 化 (huà) from Chinese philosophy that denotes both change and creation. This group exhibition thus takes on flows of spiritual and physical transformations as its premise to examine the different stages or conditions in artistic practices that could contribute to an affirmative approach to art and life.
Selected works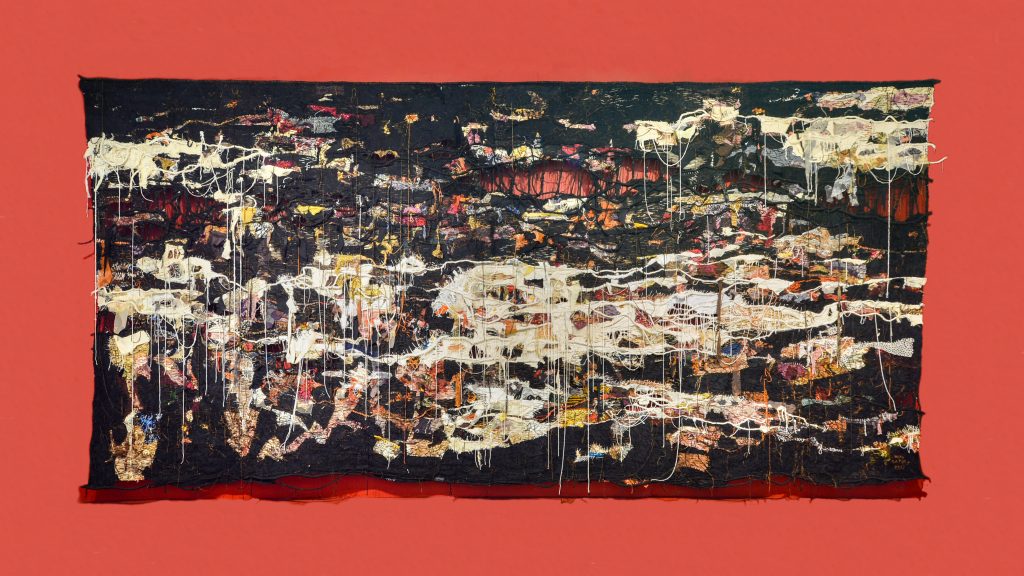 Canvas, textile, thread
300 x 600 cm; 118 1/8 x 236 1/4 in.