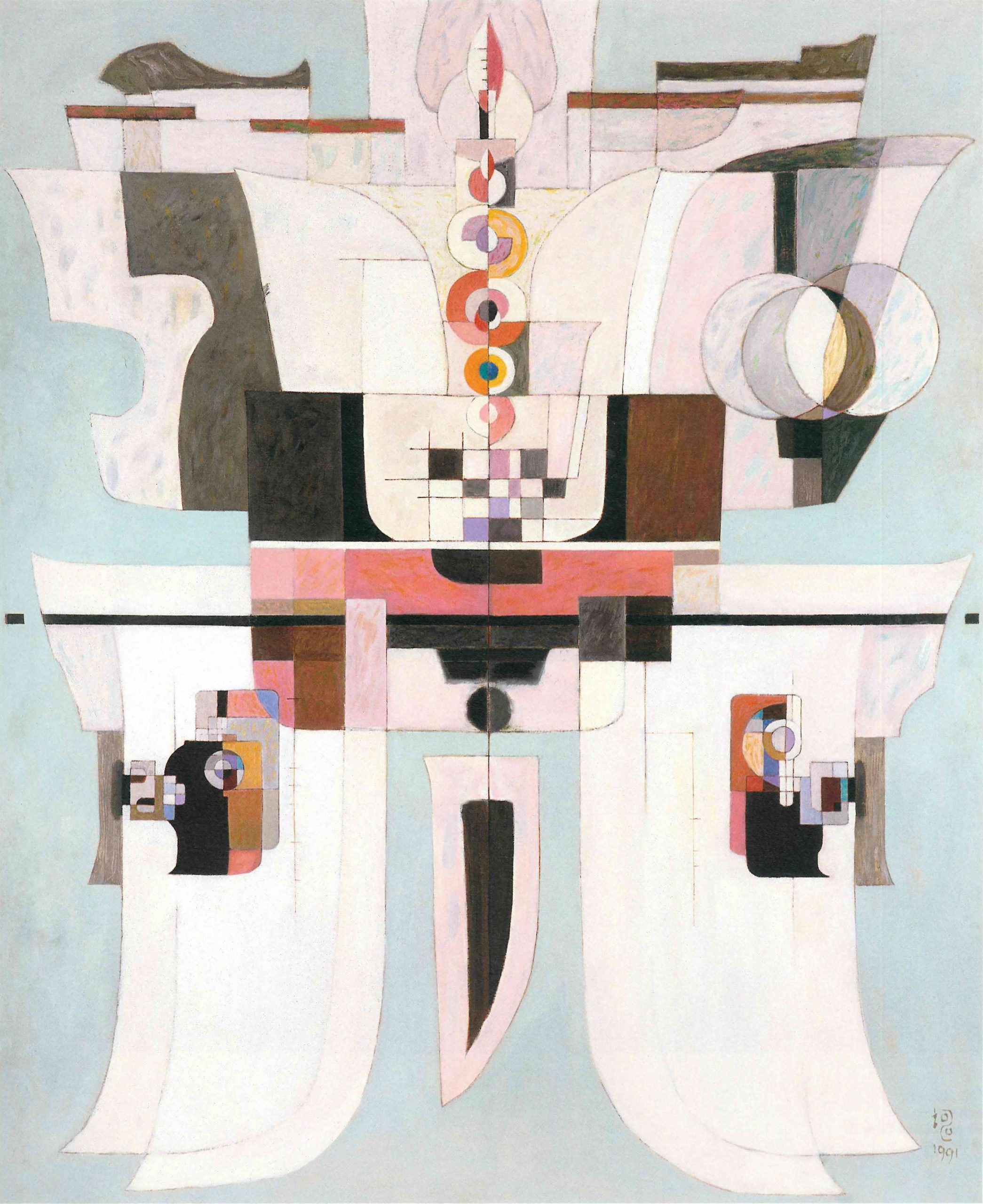 Biography
Born in 1934 in Shanghai, Pang Tao began to study painting with her artist parents during her childhood. While her surname from her father is "Pang"(厐), her given name, "Tao"(壔), is a rare Chinese character that incorporates the part that means "earth"from her mother's given name. The artist's father, Pang Xunqin, was an important founder of the artistic system in the new China. He initiated the Storm Society (Jue Lan She), a modern art group, with fellow artists in 1931. Pang Tao's mother, Qiu Ti, returned to Shanghai in 1930 after studying oil painting in Tokyo, and she won an award in an exhibition organized by the Storm Society before joining the group. At the age of four, while in Kunming, Pang won third prize in the National Children's Painting Competition in 1938. In 1948 and 1949, her parents held exhibitions for her and her younger brother, Pang Jun, in Guangzhou and Shanghai, respectively.
Upon her graduation from the Central Academy of Fine Arts (CAFA) in 1955, Pang Tao was offered a teaching position in the printmaking department. During this early period, she created a range of bright grey paintings with realist features. In 1980, Pang Tao started to experiment with sand as a medium for oil paintings. Her en plein air paintings produced during her excursion to Guilin with Lin Gang in 1981 demonstrate a remarkable shift in her style. Pang Tao lived in Paris for a year in 1984. She was among the first group of artists that the government sent to Europe to study art. The year in Paris inspired Pang Tao to produce and publish Research on Painting Materials, her book designed for teaching.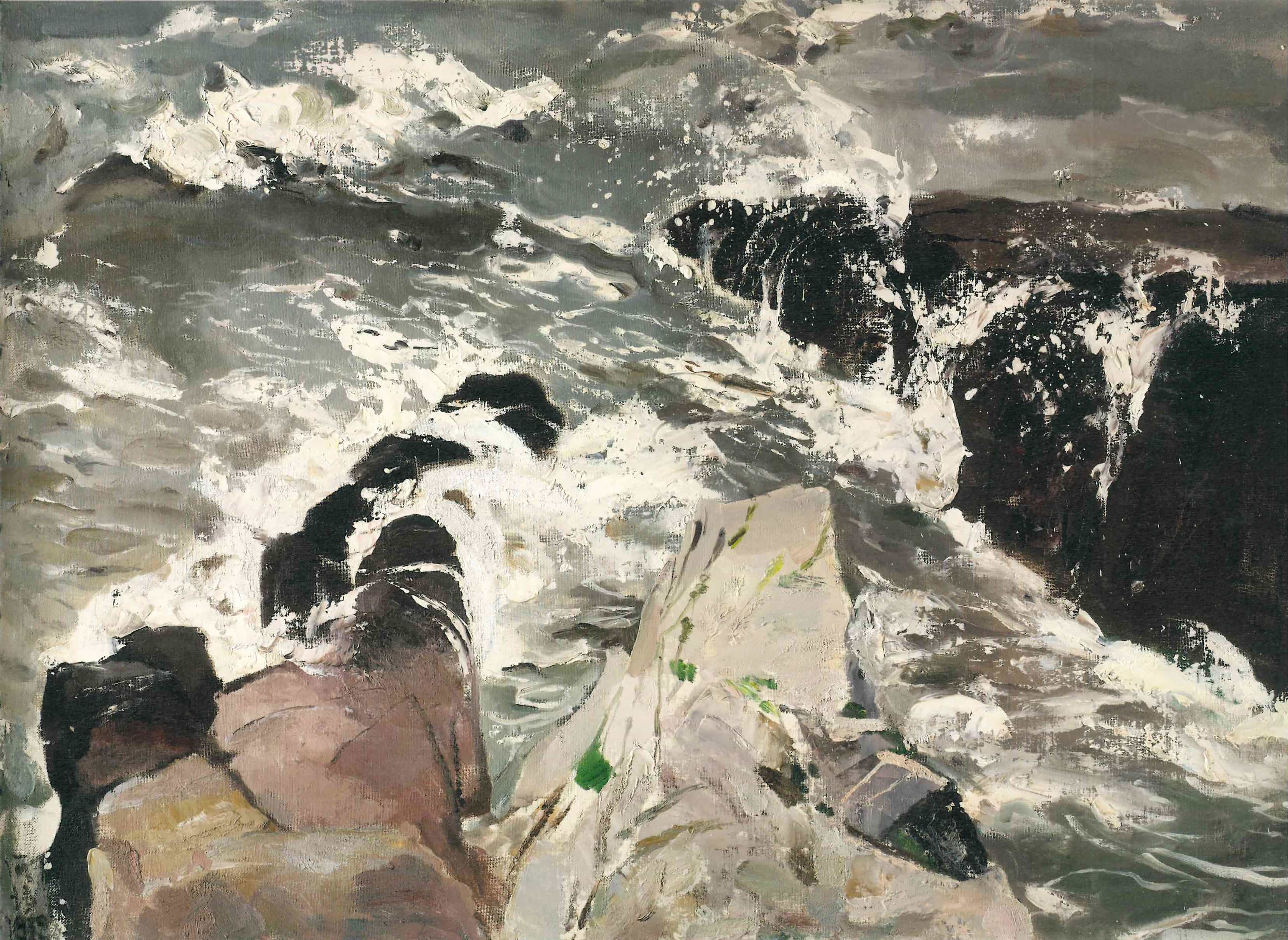 With regard to her own artistic practice, Pang Tao began to create a series of paintings featuring bronze ware in the 1980s. The following decade saw Pang Tao use bronze as her subject matter. She applied a series of techniques including colouration, generalization, and the flattening of shapes. Such experiments persisted into the mid and late 1990s. Pang Tao retired from the Central Academy of Fine Arts in 1989. She then visited the United States and stayed for a year. On returning to China, she produced a series of collages, which was a continuation of her previous experiments on combining different media. Since 2000, Pang Tao's abstract art has paid closer attention to social reality and has displayed deeper reflections on humanity.