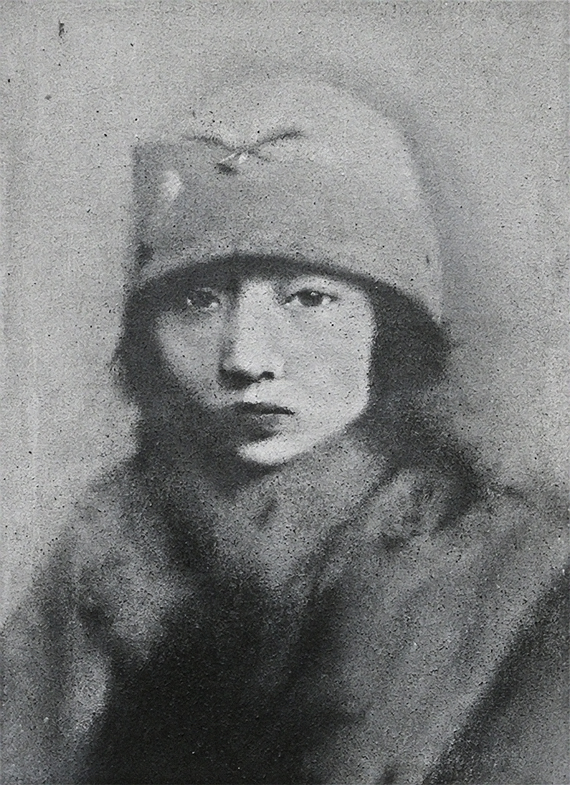 Biography
Zhang Huan was born in 1965 in Anyang, Henan Province, China. Currently, he lives and works in Shanghai. Zhang was active in Beijing in the 1990s, where he was considered one of the foremost avant-garde artists in the country. In 1998, he relocated to New York and became a full-time artist involved in all different artistic mediums. In 2005, he returned to Shanghai and established Zhang Huan Studio, where he continues to expand his artistic works, creating new forms and expanding into new areas. Some of the techniques he has pioneered include ash painting, sculpting cowhide, carving doors, and adding feather to woodcuts. While he considers himself a Buddhist, it was only after Zhang's trip to Tibet in 2005 that his works began to show a strong reference to the religion. It was as if there were an infinite energy waiting to burst out of his body. In the past, this energy was expressed and performed through his body. Today, it has evolved into a meditative, spiritual form, In 2011, Zhang's Buddhist sculpture Three Heads Six Arms was installed and exhibited outside 1881 Heritage in Hong Kong.  The creativity and awesomeness of this sculpture lay in its scale—it was eight metres in height.
Important group exhibitions include the 2002 Whitney Biennial, New York, USA; Rituale (Rituals in contemporary art) (2003), Akademie der Künste, Berlin, Germany; and Haunted: Contemporary Photography/Video/Performance (2010), The Guggenheim Museum, New York, USA. Notable one-person exhibitions and installations include Altered States  (2007–08), the Asia Society, New York, USA; Three-Legged Buddha (2007–08), Royal Academy of Arts, Annenberg Courtyard, London, UK; Dawn of Time (2010), Shanghai Art Museum, Shanghai. China; Hope Tunnel (2010), Ullens Center for Contemporary Art, Beijing, China; Soul and Matter (2013), Forte di Belvedere and Palazzo Vecchio, Florence, Italy; Looking East, Facing West: The World of Zhang Huan (2013), Frederik Meijer Gardens & Sculpture Park, Grand Rapids, Michigan; Evoking Tradition (2014), Storm King Art Center, Mountainville, New York, USA; and My Temple (2015), erected in Krauthuegel, a city park in Salzburg, Austria. In 2018, MoMA PS1 in New York exhibited Land: Zhang Huan and Li Binyuan.
Zhang Huan's works are also in the collections of Centre Georges Pompidou, Paris, France; The John D. and Catherine T. MacArthur Foundation, Chicago, USA; the Louvre Abu Dhabi, UAE; the Louis Vuitton Foundation for Creation, Paris, France; the Metropolitan Museum of Art, New York, USA; the Museum of Modern Art, New York, USA; the National Gallery of Australia, Canberra; the Shanghai Art Museum, China; and the Solomon R. Guggenheim Museum, New York, USA; among other prestigious institutions.
News & Press
The internationally renowned Chinese artist Zhang Huan has created a series of works inspired by the events of the pande...