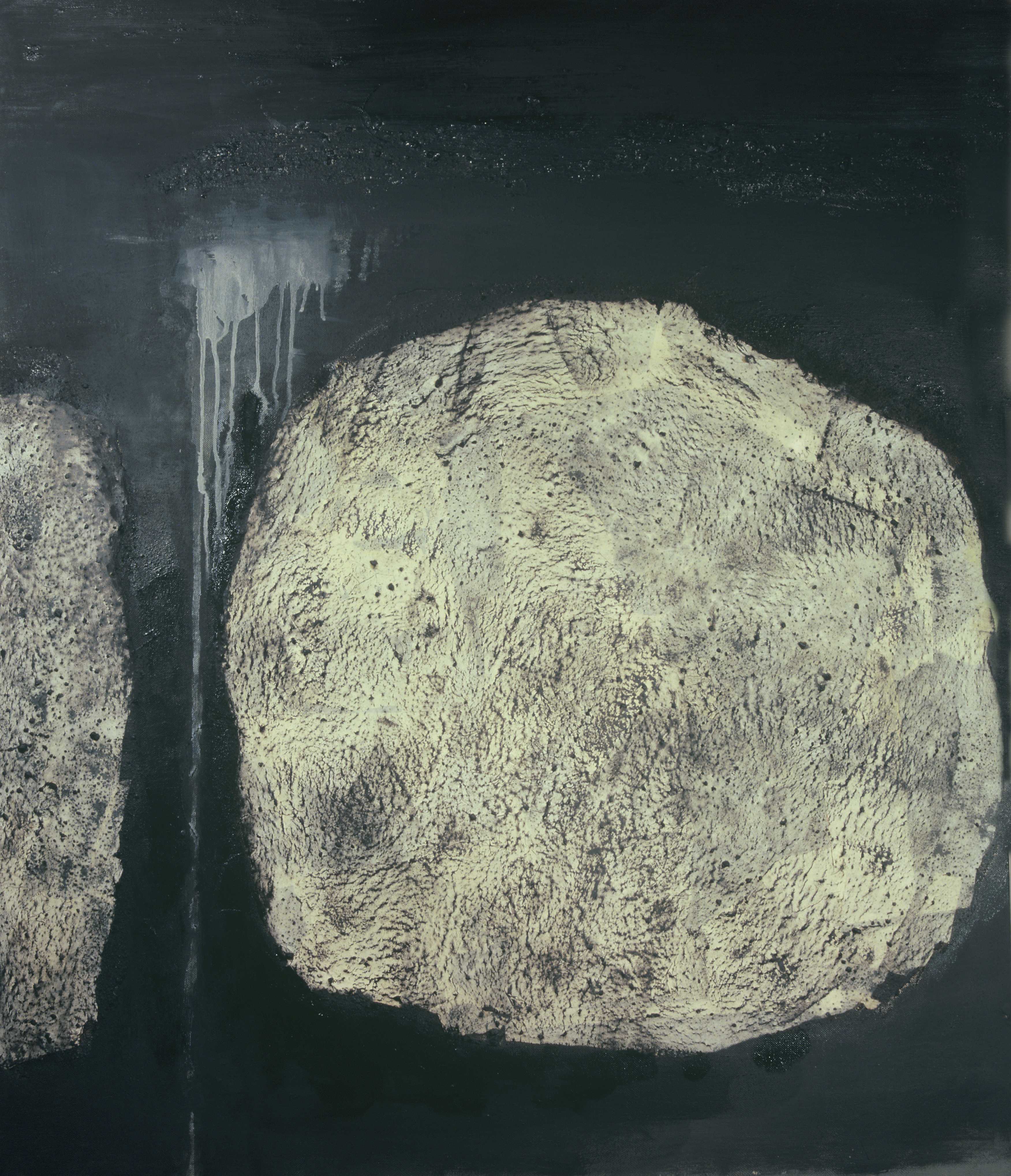 Biography
Zhang Jian-Jun was born in 1955 in Shanghai. He graduated from the Shanghai Theatre Academy's Department of Fine Arts in 1978 and moved to the United States in 1989. Currently, Zhang is a professor at New York University Shanghai. He lives and works in both Shanghai and New York City.
Zhang began to pursue abstract painting in the 1980s. He expresses his personal perspective on humankind and the universe through the integrity of language and constantly explores the existence of the ontological status. His work displays a great sense of belief and understanding of Oriental style.
Zhang's Existence series typifies 'rationalistic painting,' a movement of Chinese avant-garde art that appears after 1985. 'Rationalistic painting' is also a branch of Yi Pai, where artists employ squares, circles, dots, and lines from traditional Chinese ink painting to depict the existence of the relationship between the material and universe. 'Rational' refers to concept and contemplation. The artists use loose and reserved brushstrokes to illustrate Oriental cosmology and existentialism. In 1986, Zhang Jian-Jun created his oil painting Humankind and Their Clocks, in which he painted people from different races staring at the universe with implications of humankind being confused by the immensity of space-time. This painting has greatly impacted many of his contemporaries. Zhang furthered his studies in the United States in the 1990s and has since shifted his focus to installation art. Much of his work tries to explore the complicated relationships between different cultures, essentially between traditional Oriental and contemporary culture.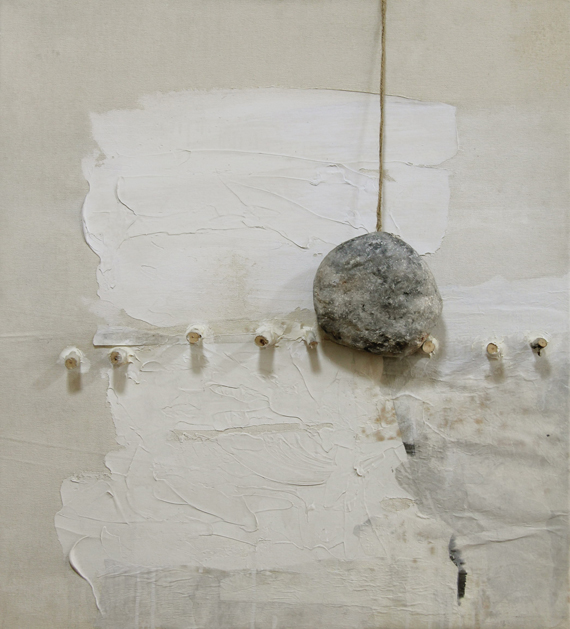 The artist's work is included in major collections such as the Brooklyn Museum, New York; San Francisco Asian Art Museum, California; M+ Museum, Hong Kong; Guangdong Museum of Art, China; Shanghai Art Museum, China; and Yuz Museum, Shanghai, China.
Zhang Jian-Jun has held solo exhibitions in New York, Germany, Japan, Singapore, and China, including at the Shanghai Art Museum, Harvard University, Guangdong Museum of Art, and Pace Prints in New York. Group exhibitions include Myth/History II: Shanghai, 1980s: Jian-Jun Zhang's Artwork (1978–88) (2015), Yuz Museum, Shanghai; Ink Art: Past as Present in Contemporary China (2013), The Metropolitan Museum of Art, New York; Wu Ming, Form is Formless: Chinese Contemporary Abstract Art (2011), Pearl Lam Galleries, Shanghai; Yi Pai: Thirty Years of Chinese Abstract Art (2008), Madrid; Flowing River: 30 Years of Chinese Oil Painting (2005), National Art Museum of China, Beijing; International Arts Festival Dusseldorf (1995); China Modern Art Exhibition (1989), Beijing; and '83 Experimental Painting Exhibition (1983), Fudan University, Shanghai.
Zhang received an Asian Cultural Council Fellowship, two Pollock-Krasner Foundation Grants, a New York Foundation for the Arts Fellowship, and more. He was Assistant Director and Head of the Curatorial Department of the Shanghai Art Museum (1986–89) and has participated in the International Curatorial Program at MoMA in New York.
Selected publications include the retrospective catalogues Water: Zhang Jian-Jun and Zhang Jian-Jun: Vestiges of a Process, as well as Contemporary Brush Strokes: New York Artists from China. Zhang's works have also appeared in art history books, including Chinese Contemporary Art History and Chinese Painting: 250 Years. His art has been covered in ARTnews, Art in America, Art Forum, Asia-Pacific Art, The New York Times, and many other international publications
News & Press
Insightful Charisma group show at Himalayas Art Museum Himalayas Art Museum Shanghai 3F, Zone A, No.869, Yinghua Road, S...