Chun Kwang Young
(B. 1944)
Chun Kwang Young
(B. 1944)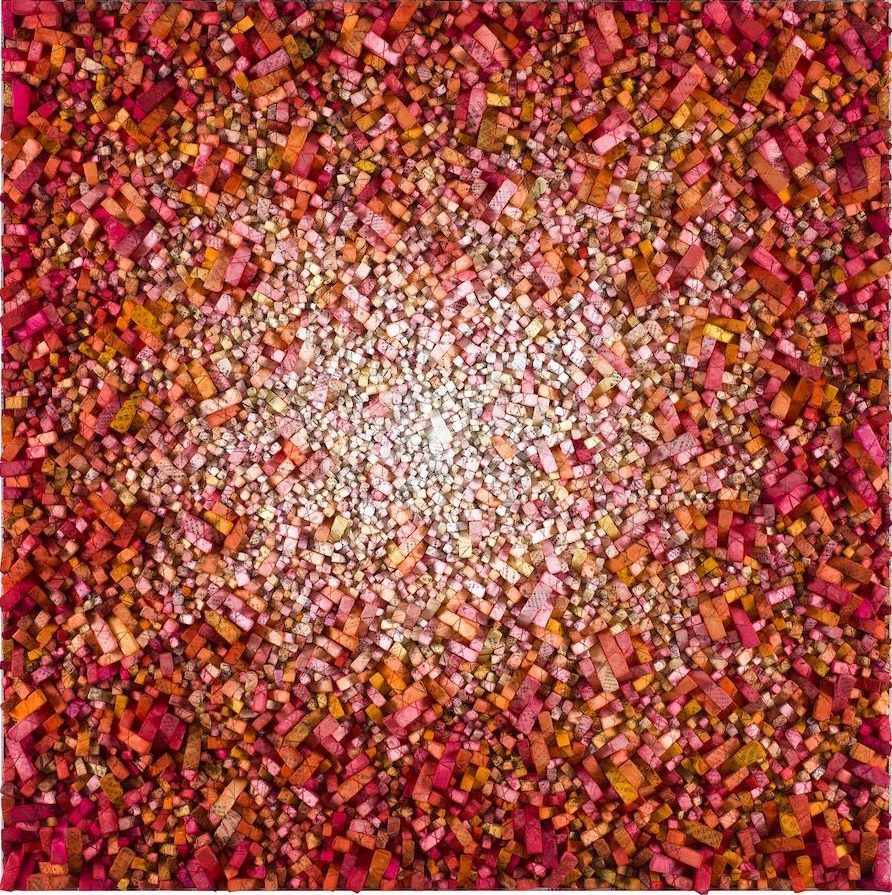 Biography
Seoul-based artist Chun Kwang Young (b. 1944, Hongcheon County, Korea) received his BFA from Hongik University in Korea in 1968 and MFA from the Philadelphia College of Art, USA in 1971. Known for his sculptural assemblages—both freestanding pieces and wall-hung low reliefs—Chun composes his forms from a myriad of small shapes wrapped in Korean mulberry paper. With a trompe l'oeil quality, his sculptures create the illusion of depth and coalescence and, ultimately, represent the harmony and conflict in the unity of many.
Inspired by childhood memories of clusters of medicine packages, wrapped in mulberry paper and hung from the ceiling at the clinic, Chun Kwang Young began using this material in his works, deeply imbuing them with distinctly Korean connotations and sensibilities. His well-known sculptural Aggregations feature hand-cut triangles of polystyrene, individually wrapped in delicate mulberry paper pages torn from old books. The result is a strikingly textured low-relief wall work, both visually and materially. Chun also works with monumental sculptural pieces that feature sensuous surfaces rippling with texture, either suspended from the ceiling or rising from the ground.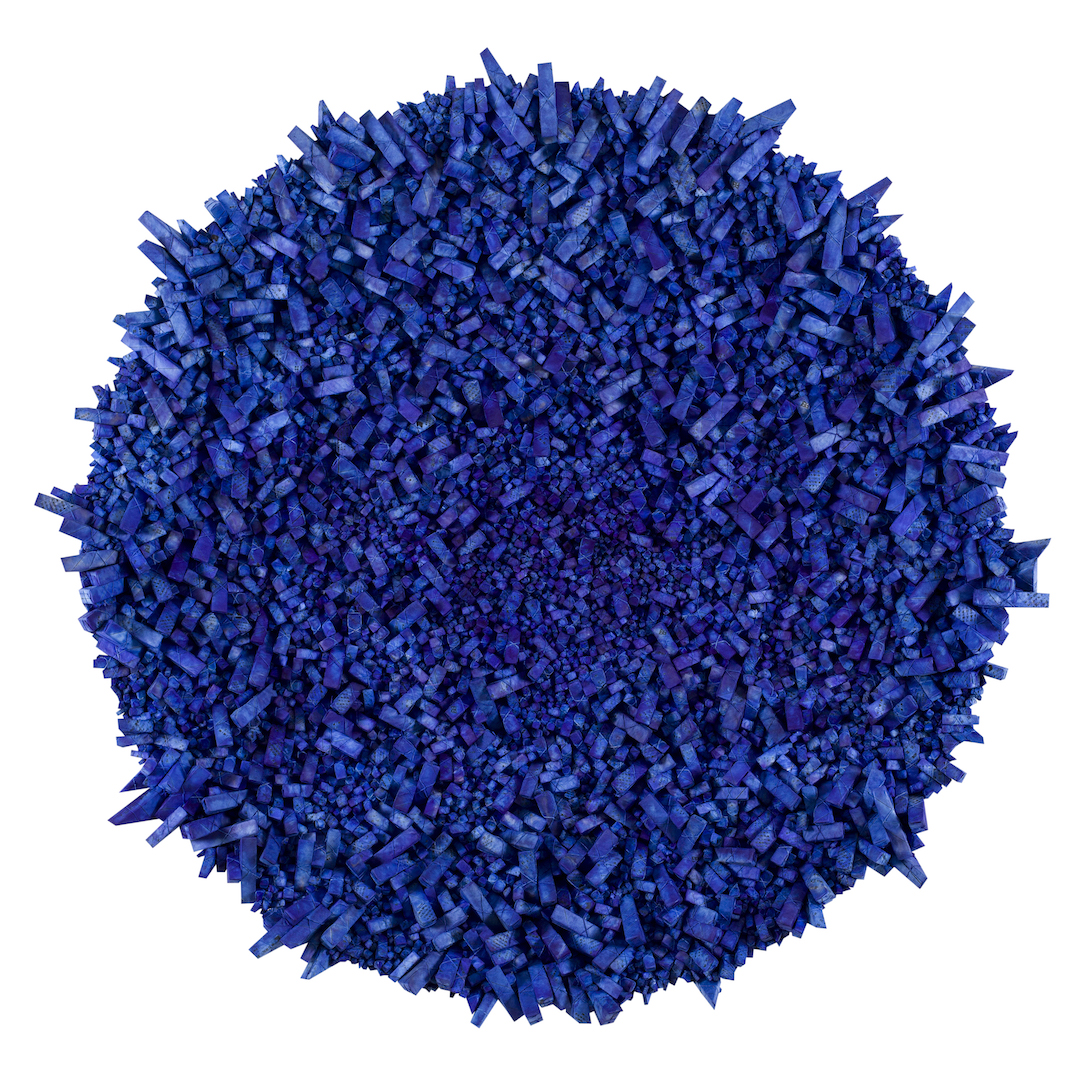 Chun's works have been exhibited extensively around the world; most recently, he held solo exhibitions at the Sundaram Tagore Gallery, Singapore (2019–20);Beck & Eggeling Gallery, Dusseldorf, Germany (2019); Sundaram Tagore Gallery, New York, USA (2018) and Boghossian Foundation in Brussels, Belgium (2017). Group exhibitions include The Eastern Gesture. Five voices from the Korean avant-garde (2020),Dep Art Gallery, Milan, Italy;Materialised Condition (2017), Pearl Lam Galleries, Singapore;Paper in Profile: Mixografia and Taller de Gráfica Mexicana (2016), Mixografia, Athens, Greece; the Venice Biennale (2015), Palazzo Grimani Art Museum, Venice, Italy; Odd Volumes: Book Art from the Allan Chasanoff Collection (2014), Yale University Art Gallery, Connecticut, USA; Holland Paper Biennial (2006), CODA Museum, Apeldoorn, the Netherlands; Yokohama Contemporary Artists Exhibition (1986), the Museum of Yokohama, Yokohama, Japan; and The Shin Sang Group Show(1966–67), National Museum of Modern Art, Seoul, Korea.
Chun Kwang Young's works have been acquired by and are included in esteemed public collections such as the Rockefeller Foundation in New York, the Victoria and Albert Museum in London, the Woodrow Wilson International Center in Washington, D.C., the United Nations headquarters in New York, the National Museum of Contemporary Art in Seoul, the Philadelphia Society Building, Seoul Museum of Art, the National Gallery of Australia at Canberra, Museum Kunstwerk in Germany, and the Busan Art Museum, among others. Named the Artist of the Year by the National Museum of Contemporary Art, Gwacheon (Seoul) in 2001, Chun has also received many other accolades, including the Presidential Prize in the 41st Korean Culture and Art Prize by the Ministry of Culture, Sports and Tourism in Korea in 2009.
News & Press
Wall street International has published a post of  Chun Kwang Young – Aggregation. Pearl Lam Galleries is delighte...