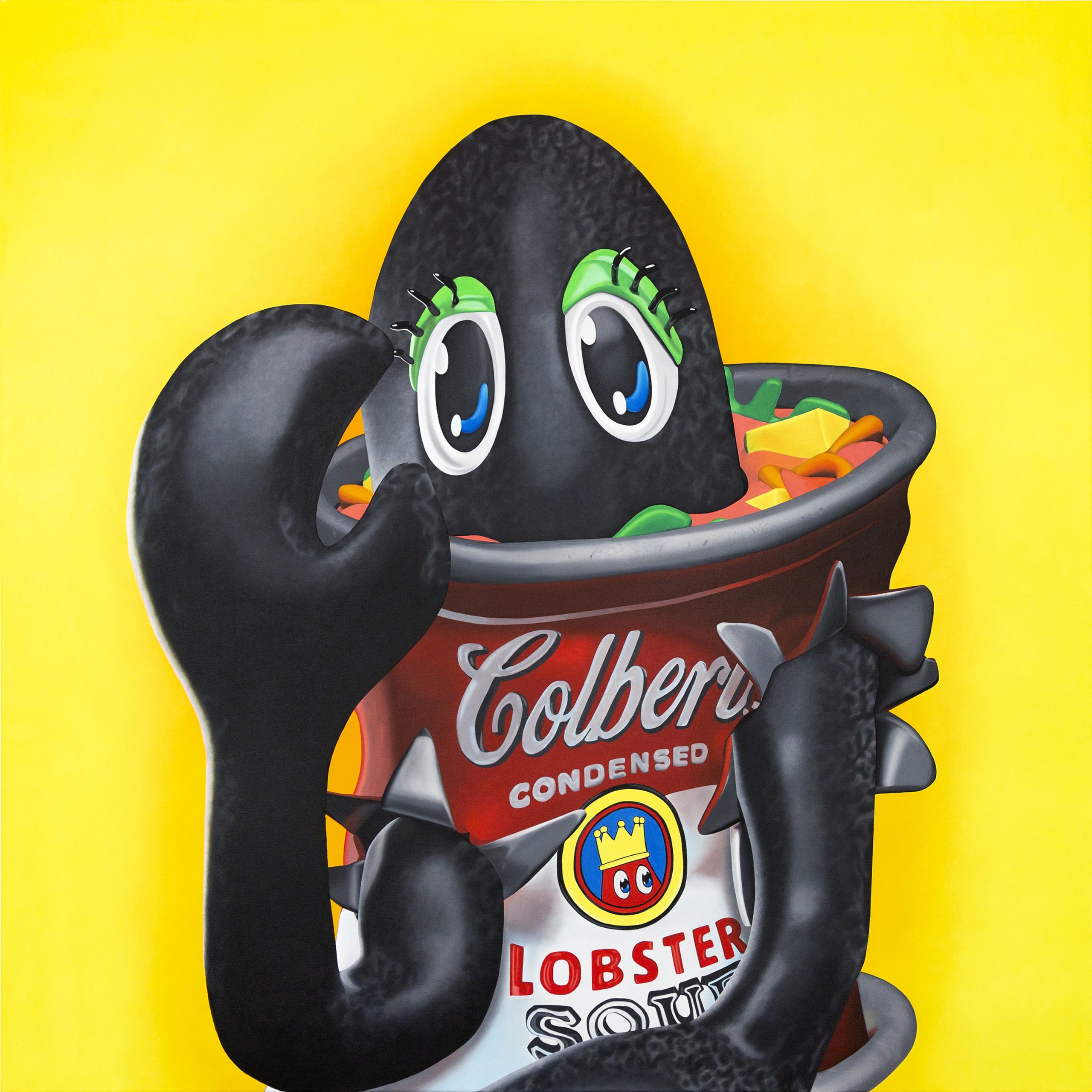 Biography
Born in Scotland and living and working in London, Colbert is often referred to as the "godson of Andy Warhol". Graduating with an MA in Philosophy from the University of St. Andrews, Colbert has created a global following for his cartoon lobster persona and his masterful hyper pop history paintings and has been championed by art world figures such as Charles Saatchi & Simon De Pury. His work powerfully explores the patterns of contemporary digital culture and its relationship to a more profound art historical dialogue.
Following on from early Pop painters such as Richard Hamilton, Roy Lichtenstein, and James Rosenquist, Colbert's paintings cross high art themes from old master paintings and contemporary art theory with everyday symbols of contemporary mass culture, all narrated through the eyes of Colbert's cartoon Lobster alter ego. His works have been exhibited in major museums, including- Times Art Museum (Chongqing; 2021), Sejong Art Central (Seoul;2021), Modern Art Museum (Shanghai;2020), Saatchi Gallery (London;2020), and Multimedia Art Museum (Moscow;2020). Colbert has also collaborated with luxury brands such as Bentley Motors, Rolex, Montblanc, Christian Louboutin, COMME des GARÇONS, and Adidas.
"I became an artist when I became a Lobster". – Philip Colbert.