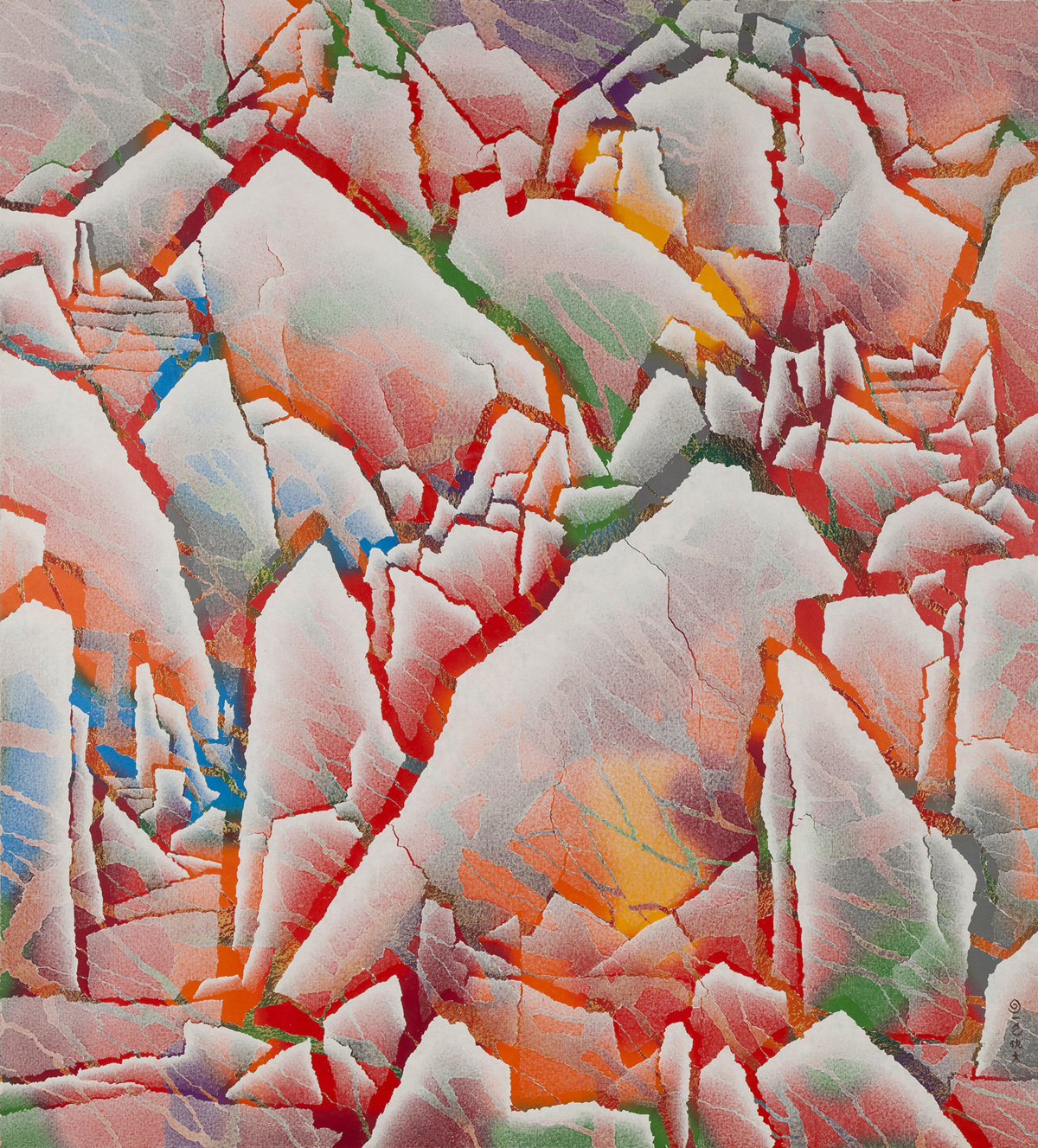 Biography
Qiu Deshu (b. 1948, Shanghai) received an early education in traditional Chinese painting, seal carving, and scroll mounting. His engagement with experimental ink painting began in the late 1970s. In 1979, Qiu co-founded the Grass Painting Society (Cao Cao Hua She), one of China's first experimental art societies in the post-Mao era. The society was a group of twelve artists who advocated independence of spirit, technique, and style in painting. In his works of this period, the influence of concepts drawn from Western modern art is evident, but Qiu's choice of materials remained rooted in traditional Chinese art. He was one of China's earliest professional artists in the 1980s. The artist currently lives and works in Shanghai, China.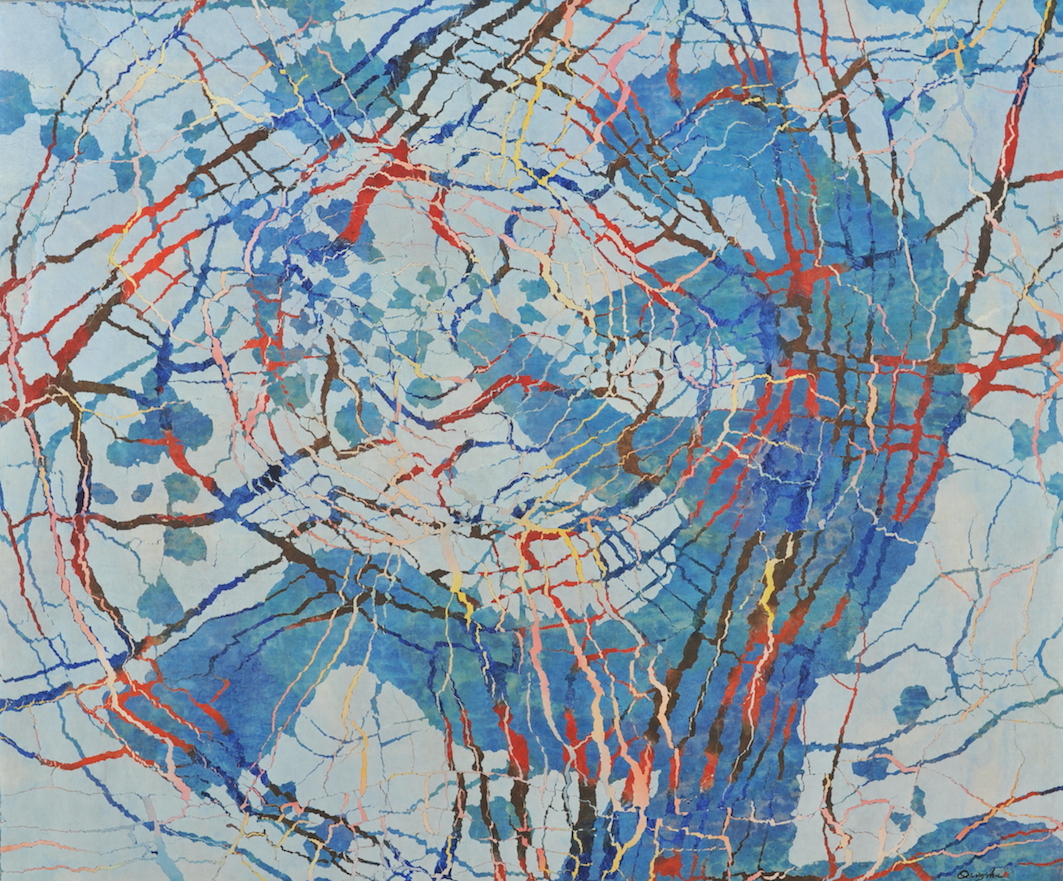 Qiu is a gifted painter and calligrapher. His work transcends medium and subject to become modern iterations that both honour his cultural heritage and simultaneously reject it. In the 1980s, Qiu devised his signature technique of combining ink, pigment, and paper, then rending and reforming the pieces, a method that reflects his worldview and life experience for which he has coined the term "fissuring". He situates the breakthrough moment in 1982, when one day he glanced down and at once became fully aware of cracks in the cement ground and how they were an apt metaphor for his beliefs and personal experiences. This sparked the idea for a new method of creative expression, which he has continued to develop and deepen over the past three decades.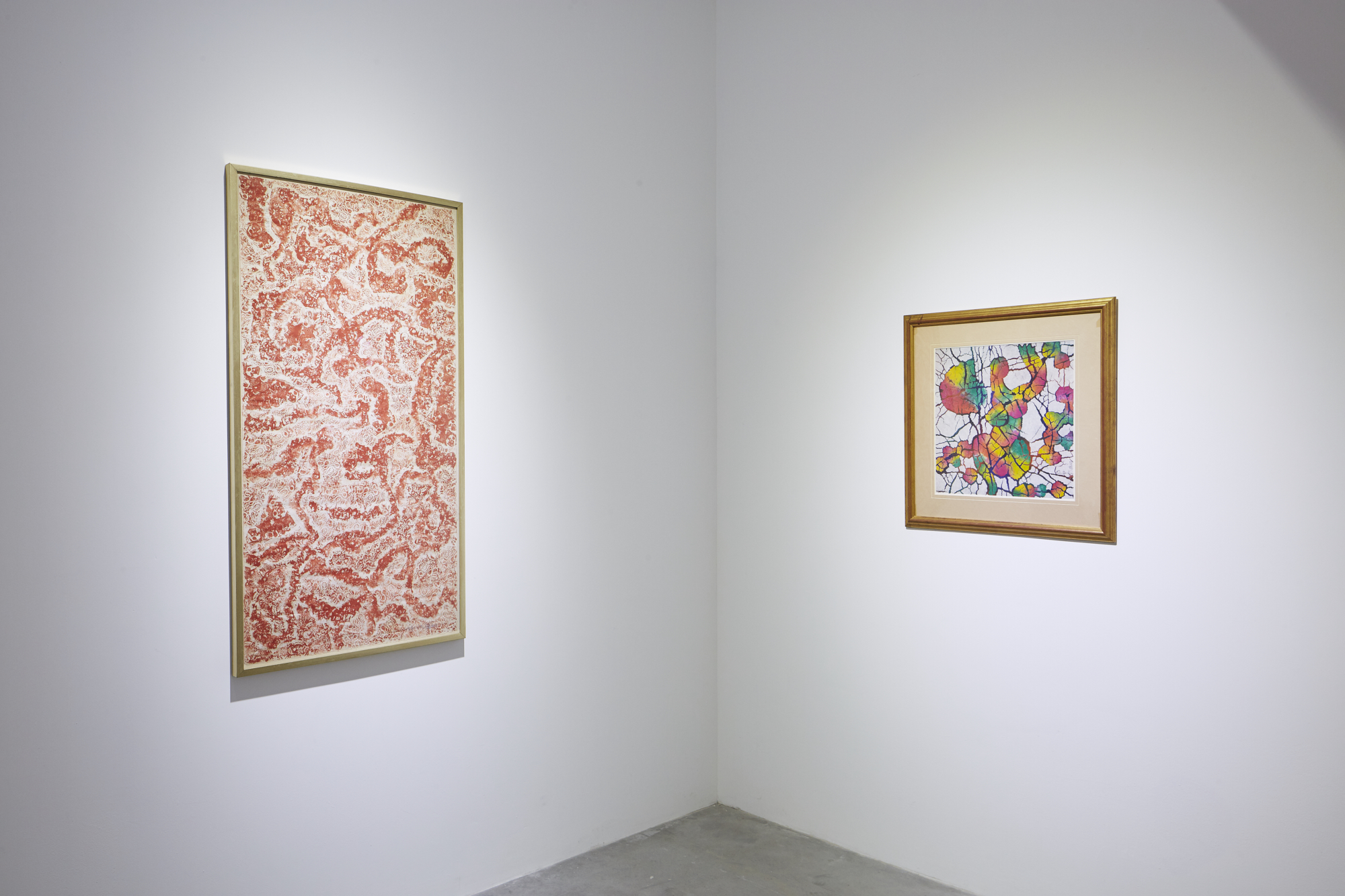 Qiu's "fissuring" technique encompasses tearing Xuan paper, reconfiguring the pieces, and mounting them to form images, creating lines, or "fissures", that travel across the painting's expanse in a natural, free-flowing manner. The application of colour onto a painting is here subverted as well. Qiu rubs and carves the delicate rice paper, much like in creating a bas-relief, and builds this on top of a coloured base layer, such that the colours show through the layers and combine with the "fissures" to endow his works with a sense of dynamic rhythm and spatial complexity.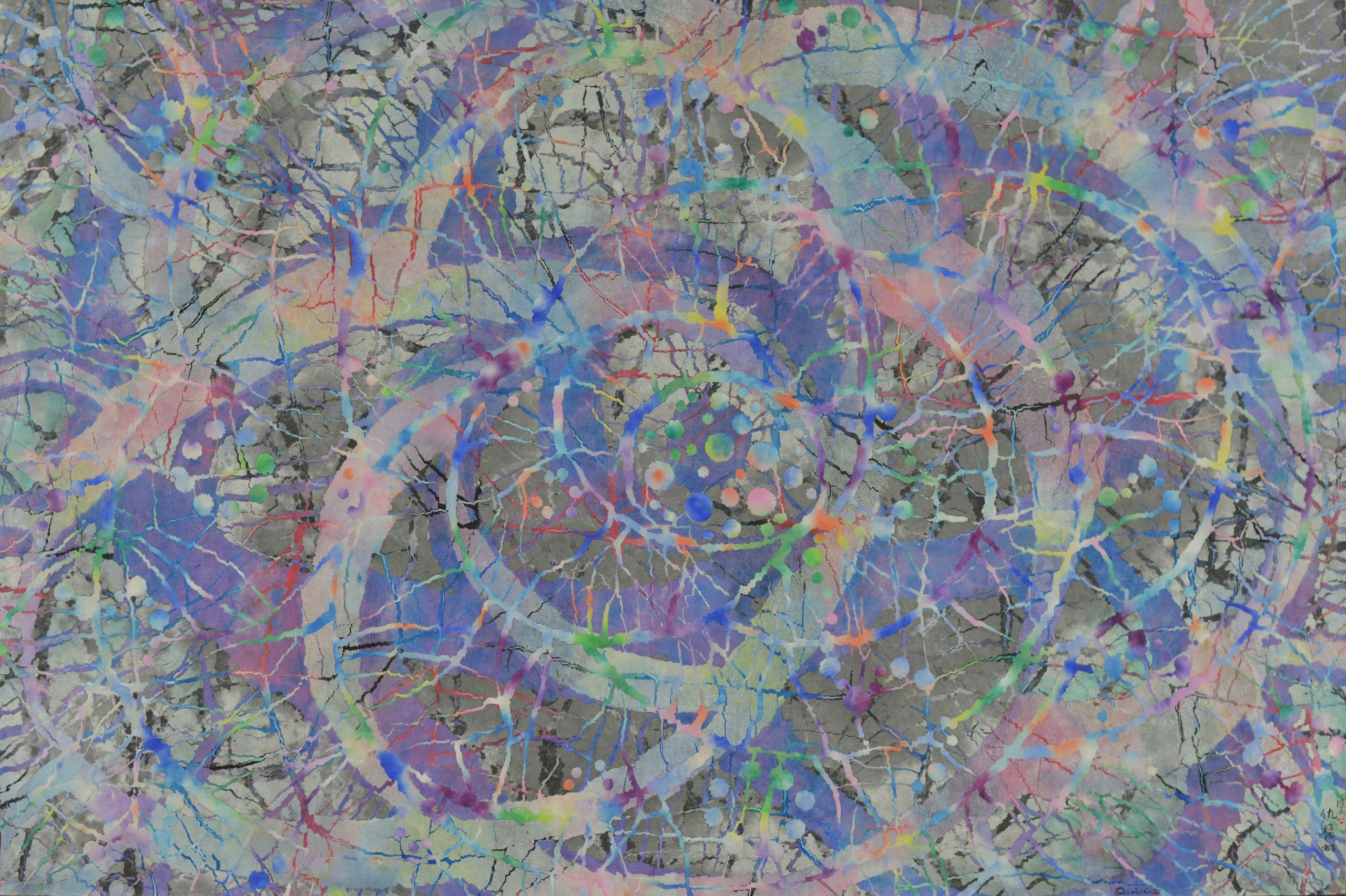 Qiu's unique approach to materials and process reimagine the traditional idea that ink is the essence of Chinese painting by foregrounding Xuan paper and its previously untapped potentials as an artistic medium, making inventive use of its hue, delicacy, pliability, and water permeability. While his work is indebted to the Chinese landscape tradition, Qiu transforms the language of landscape into a contemporary idiom of creative expression. His use of ink, colour, and paper in a collage-like process similar to techniques used in scroll-mounting subverts the way brush and ink once defined the forms of Chinese landscape art.
Qiu's works have been widely exhibited in Mainland China, Hong Kong and Taiwan, as well as in the UK, USA, Germany, and Australia. His works have been collected by the National Art Museum of China in Beijing, the Shanghai Art Museum, the Asian Art Museum of San Francisco, the Museum of Fine Arts in Boston, Oxford University in the UK, Taichung Art Museum in Taiwan, the Asian Art Museum in South Korea, HamburgRathaus in Germany, and other private collections.