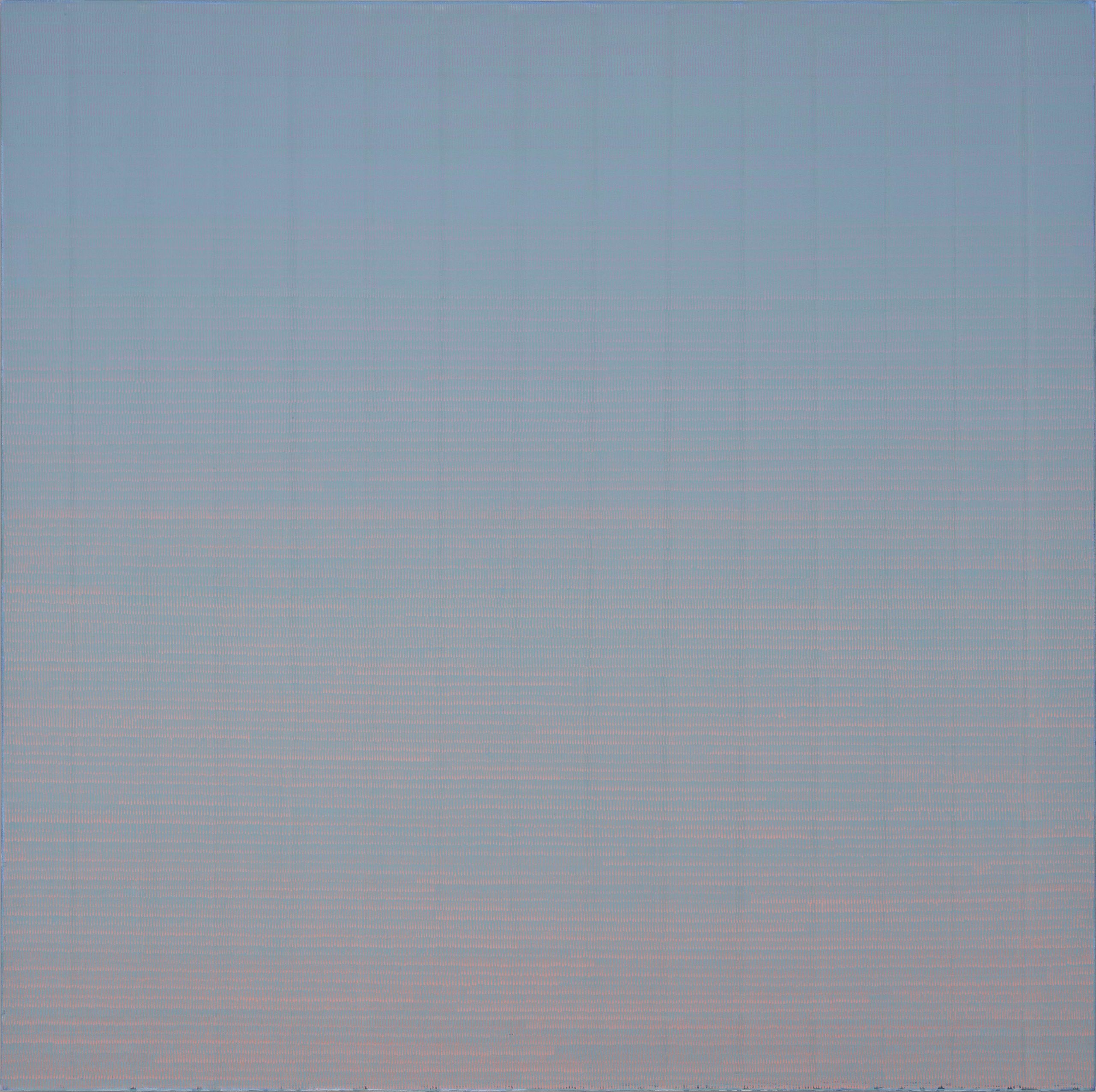 Biography
Born in 1971 in Taizhou, China, Zhou Yangming has always preferred to live a secluded life. He previously lived and worked in Beijing's Yuan Ming Yuan village; Dong village; China's largest art district, Song Zhuang artist village; and Shanghai. He currently lives in a suburb of Zhejiang province. Zhou studied at various art colleges, including the China Academy of Art, Academy of Arts and Design of Tsinghua University, and Xu Beihong's studio at the Central Academy of Fine Arts in Beijing. Since he followed his own rules and exhibited great independence in thought and action, he was often criticized by his professors. Yet, Zhou firmly believes that art starts with the expression of sensation and ends with the depth of discipline and self-cultivation. Thus, to him, art is the process of achieving the concept of spiritual infinity.
Li Xianting, also known as the godfather of Chinese contemporary art, referenced the following from the Dao De Jing in reference to Zhou: "The Way bears sensation, Sensation bears memory, Sensation and memory bear abstraction, and abstraction bears all the world." He included Zhou's work in a group show that he curated called Prayer Beads and Brush Strokes. This coincided with the Buddhist practice "Five Tone Dharma" that Zhou encountered in 2009, which involved drawing a one centimetre long line diagonally in a pre-set rectangular square while chanting "Namo Amitabha" and repeating the process five times with five lines drawn before drawing another five lines diagonally in the opposite direction and then repeating the drawing continuously. Zhou abandoned the post-impressionist and abstract expressionist techniques that he adopted in his early practice and has since been using the method of painting short lines for nearly nine years. As Feng Zikai, a master Chinese painter, said, "The highest art is the practice of religion." As an artist, Zhou utilizes his own creative techniques to approach Buddhism and interprets the general psychology of people in the context of contemporary China.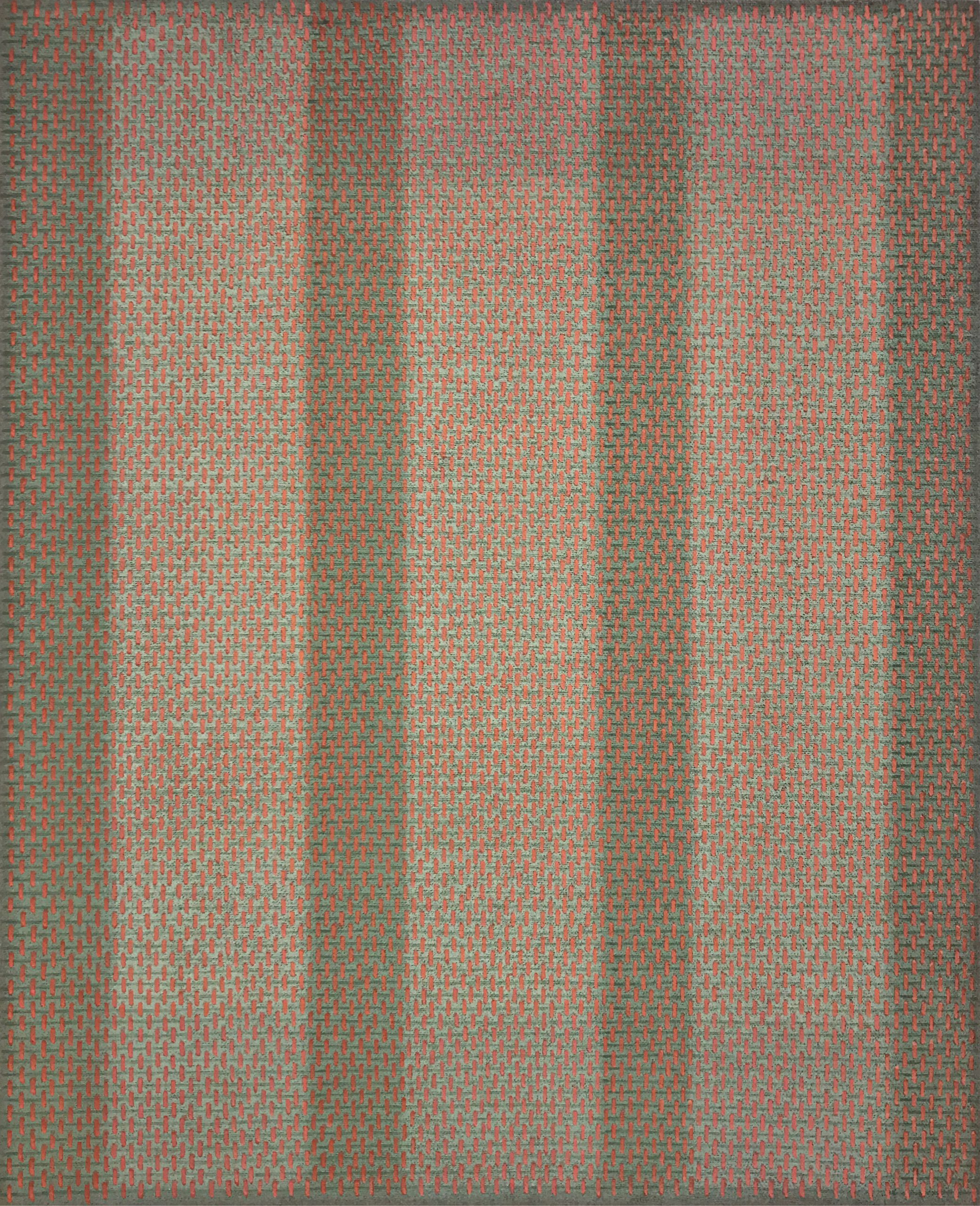 Minimalism is an art movement that emerged in the United States in the 1960s and has gradually become universally recognized. Zhou's works seem to be minimalist, but, in reality, he "transforms extreme minimalism to something extremely complex" (quoted from Li Xianting). Over the past two decades, Zhou has been painting subtle short lines on canvases regularly and repeatedly every day. Painting lines has become a transformative activity that documents the artist's time, daily life, intentions, references, and communications. Each line reflects his state of mind and external environment, displaying the intersection of fluctuating and serene emotions. The method of painting short lines reduces the industrialization of symbolism, solves the problem of decoding the path caused by the conflict between primitivism's wisdom and modern artificial intelligence, and restores mankind's initial immaculate thoughts and purity. The short line embodies the world through its simplicity, and the soul is awakened between the short lines. The essence of Zhou's artistic practice is to make art flow and be widespread, to translate all expressions into an artistic language, and to encourage each individual to abandon set artistic concepts and free one's spiritual status. The traces left by the movement become art itself, which heals the scars of the soul and casts away obsession and numbness associated with trauma, in order to achieve a new dimension of spirituality.
Zhou Yangming has held various solo exhibitions as well as participated in group exhibitions in China, Europe, and the USA. Important solo exhibitions include Continuum (2019), Pearl Lam Galleries H Queen's, Hong Kong, China; Begin Again (2017), Pearl Lam Galleries, Hong Kong, China; Zhou Yangming Recent Works (2012), Galerie Frank Schlag & Cie., Essen, Germany; and Meticulous Transcendence (2005), Onemoon Art, Beijing, China. Selected group exhibitions include Lingering Manifestations (2018), Pearl Lam Galleries, Singapore; The Plane of Rewriting (2017), Pearl Lam Galleries, Shanghai, China; Emptiness in Time (2016), BA Art Space, Shanghai, China; Simple Is Good (2015), Red Gate Gallery, Beijing, China; Virtual Transcend Power—Six Chinese Abstract Artists (2014), Museum für Aktuelle Kunst – Sammlung Hurrle, Germany; Immaculate (2014), Da Xiang Art Space, Taichung, Taiwan; China – Germany: Abstract Painting Today (2012), WILO Germany, Dortmund, Germany; Chinese Abstract Slow Art (2011), Singer Laren Art Museum, Laren, the Netherlands; The Promise of the Invisible: Abstract Paintings from 15 Artists (2010), National Art Museum of China, Beijing, China; Yi Pai—Century Thinking (2009), Today Art Museum, Beijing, China; Yi Pai: 30 Years of Chinese "Abstraction" (2008), CaixaForum, Palma/Barcelona/Madrid, Spain; and Prayer Beads and Brush Strokes (2003), Beijing Tokyo Art Projects, Beijing, China.