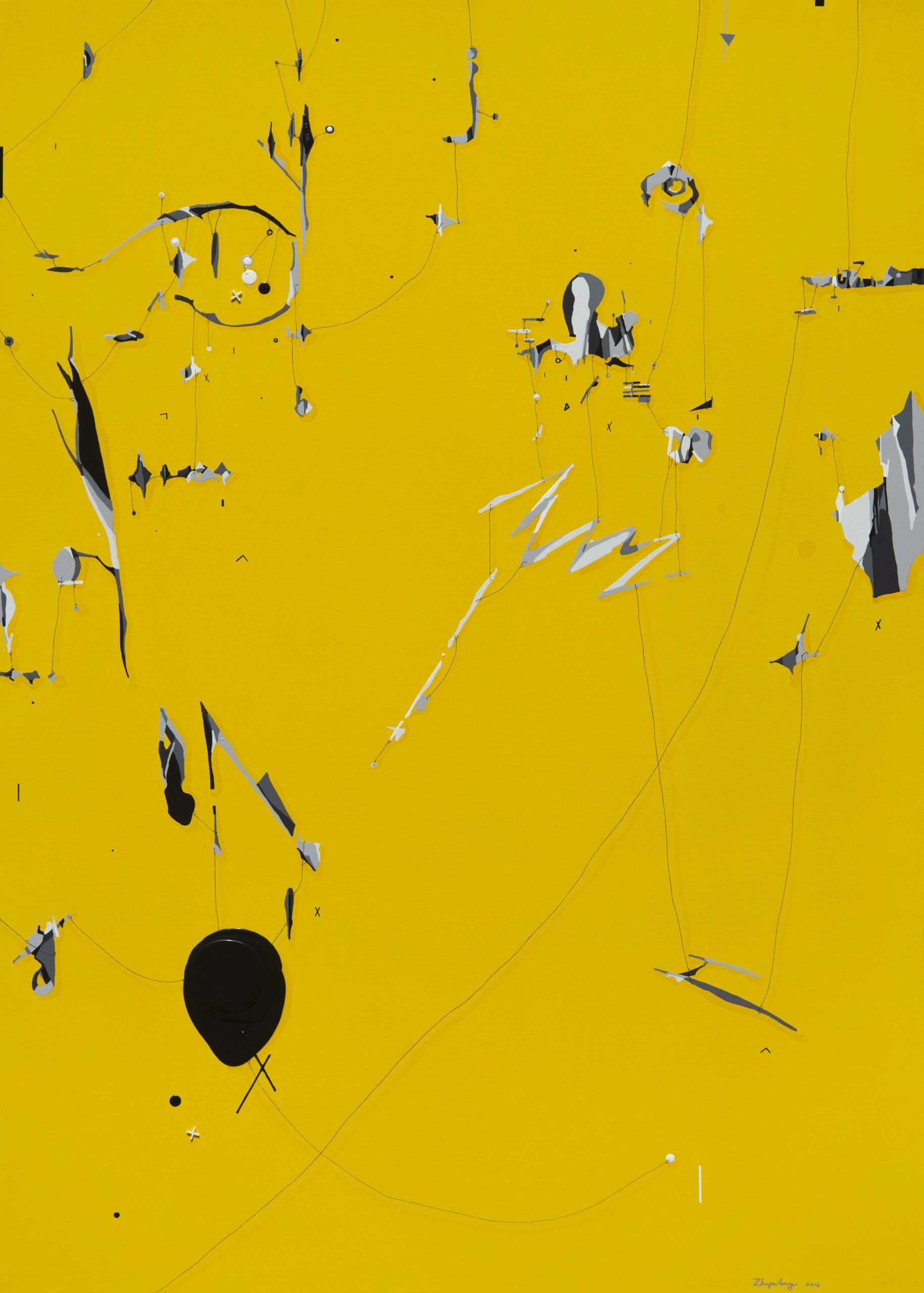 Biography
Zhu Peihong was born in Shanghai in 1987 and graduated from the printmaking department of the Central Academy of Fine Arts in 2014 with a master's degree.
The artist's My Space series focuses on the dots, lines, and colour patches that flash in the picture in the process of creation as well as the traces left on the picture due to their convergence and dissolution. In this creative process, the strokes overlap and cover each other, and the paint slowly drips and spreads, solidifies and stops, repeatedly until these fragmented traces, reaching an internal order, organically connect with each other and construct the conscious cyberspace perceived by the artist's mind. The abstract dynamic air dome installation Space O uses virtual reality technology to replace brushes with handles and canvas with the sky, releasing the magnificent colour energy existing in the universe. The artist combines art and technology to build a channel between virtuality and reality, connecting it with our world.
Solo exhibitions include Zhu Peihong: My Space 2020 (2020), Harvey Galleries, Sydney, Australia; Space (2019), Eslite Spectrum, Shenzhen, China; and From Formless to Form (2016), Twins Art, Shanghai, China. Group shows include Reclusive Means (2022), Pearl Lam Galleries, Hong Kong, China; 63% Rhetoric: Case Study of a Chinese Contemporary Art Collection (2020), G Museum, Nanjing, China; Venice Triennale of Art 2018: Freedom in the Art, Palazzo Albrizzi-Capello, Venice, Italy; and Chinese Spirit: The 4th Chinese Oil Painting Exhibition: Chinese Contemporary Abstract/Non-Figurative Oil Painting (2017), Today Art Museum, Beijing China.