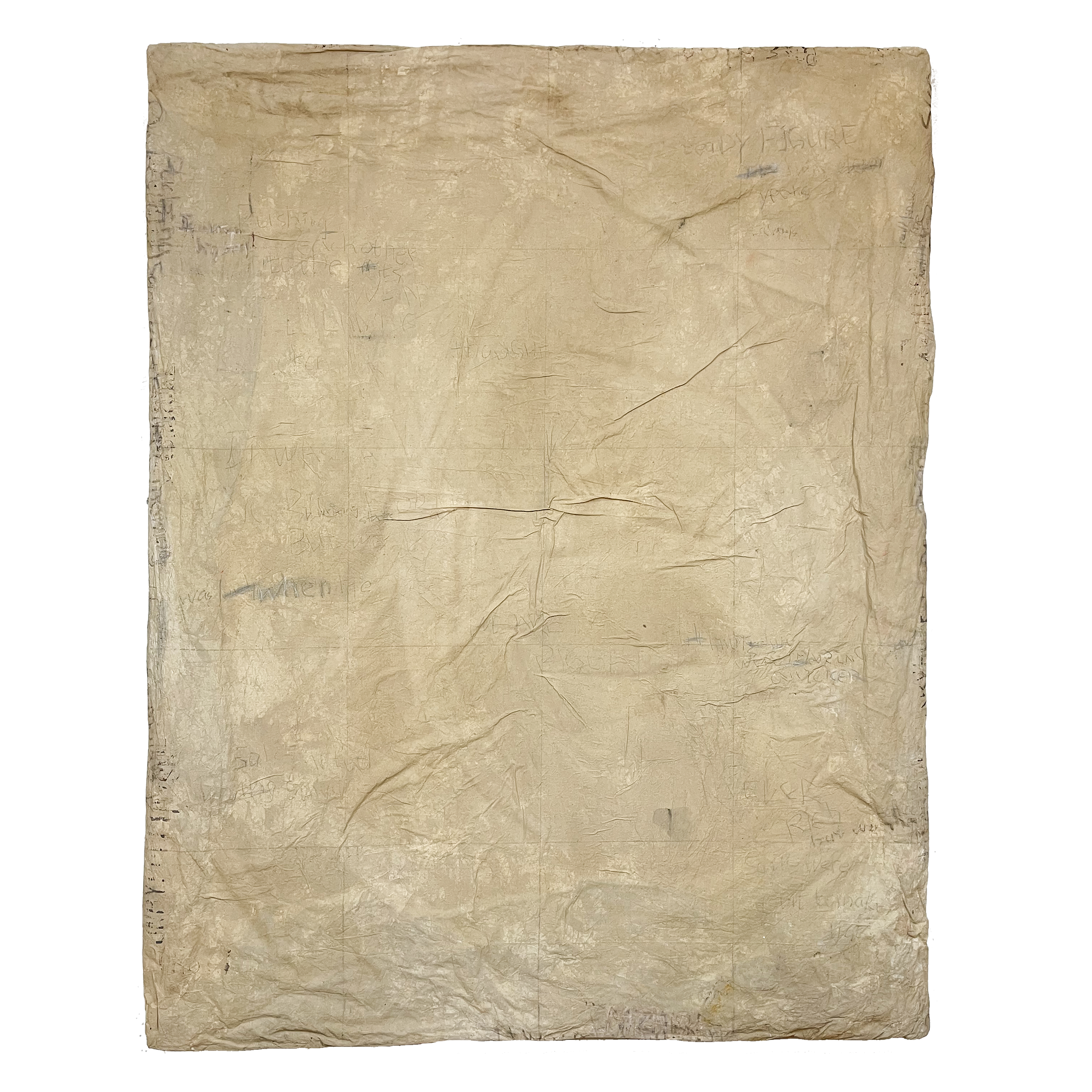 Biography
Ni Zhiqi (b. 1957, Shanghai, China) graduated from the Shanghai Light Industry College (now known as the Shanghai Institute of Technology) in 1981. In the 1980s, he came to prominence with his early expressions and explorations in surrealism as an up-and-coming young artist during the '85 New Wave Movement. In the 1990s, the artist furthered his studies at the Royal Academy of Fine Arts in Belgium, where he was awarded the first-class prize in the exhibition by Karel Veslat. He currently lives and works in Shanghai.
When the artist first went abroad, he was shocked by Joseph Beuys' "everyone is an artist" concept and the aggressive contemporary artistic environment at the time that challenged Western traditional techniques. This inspired him to experiment with artistic techniques that were extremely different from those that were predominant in China. He used anything he could find—such as containers, eggshells, chairs, etc.—as materials in his series of installation works called Mona Lisa's Rebirth (1993), which centred around the Oriental
concept of the cycle of life and renewal. When he returned to China in 1995, he began his lifelong artistic pursuit of achieving a misty and hazy atmosphere in his paintings. The streetscapes in his Scenery series (1999–2011) along with elements in his Portrait, Windows, and Chairs series (2011) seem to be concealed in half-transparent sunlight or mysteriously hidden behind frosted glass. Ni considers his works to be a special type of abstract painting that focuses on the simplification and extraction of a concrete and particular object. Even an enormous representational system can be simplified and portrayed as a close-up of one of its parts under his expression, retaining an emotional or tactile feeling or fragments of memories.
In Ni's Alhambra series (2017), which combines both collage and paint, the artist has chosen to cover the canvas with a specific handmade paper produced by ancient and secretive Chinese papermaking techniques. The works focus on the Alhambra's tile patterns and evoke a feeling of infiniteness while recalling memories of the red palace built by the Moors in Spain in the Middle Ages. With the help of Chinese traditional techniques, his gentleness and warmth are slowly revealed. The core concept hidden in the faded colour and rough edges of his works is a philosophical outlook on time and memories from an Asian perspective.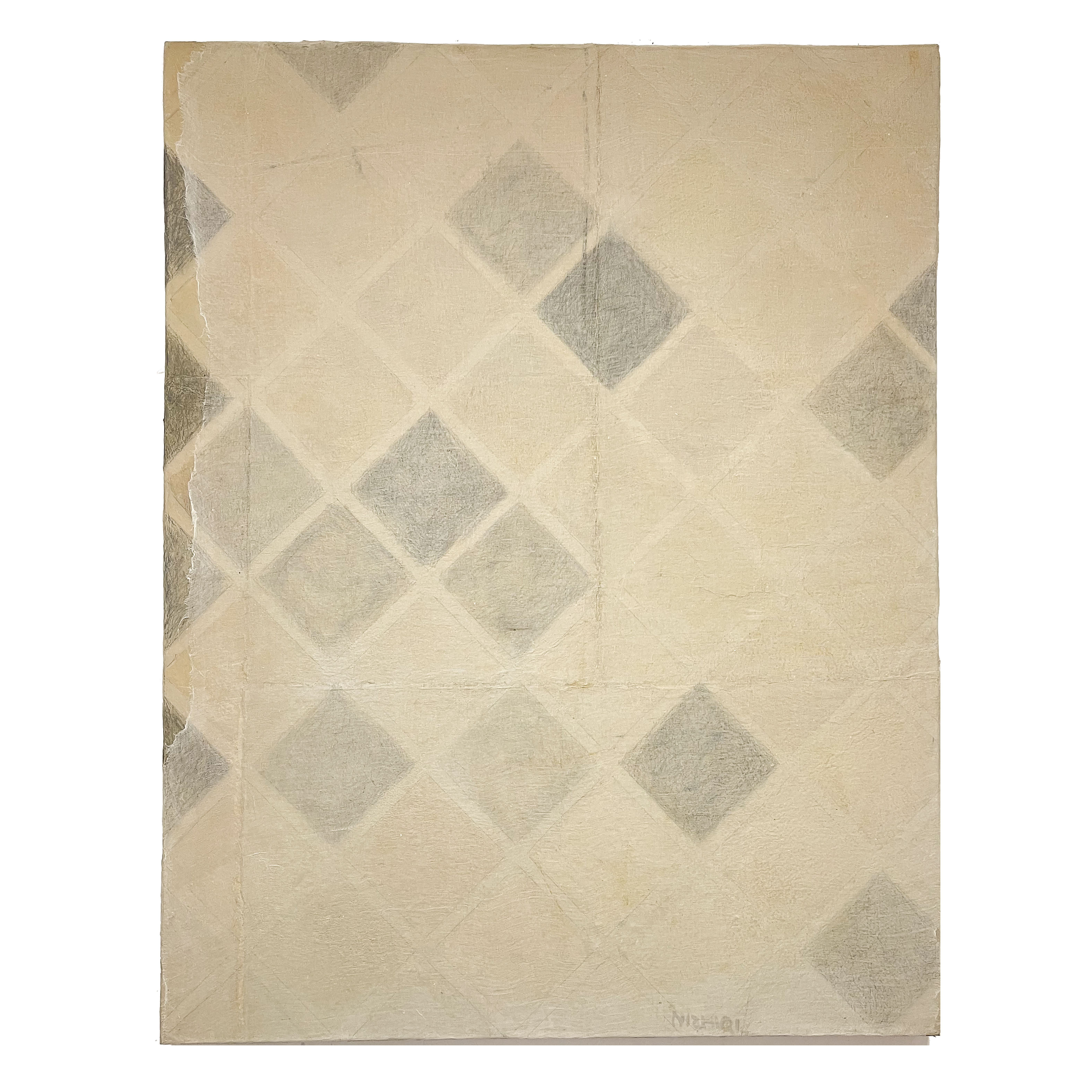 Ni's exhibitions include Vacuum. Dry Land. Into the Room (2018), Pearl Lam Galleries, Shanghai, China; Memories in the Books (2018), 10 Corso Como, Shanghai, China; Under the City, Above the Sea: New Images of Eight Artists (2015), Da Hu Art Center, Shanghai, China; President's Charity Art Exhibition (2014), The Arts House (formerly Old Parliament House), Singapore; The Third China Oil Painting Exhibition (2003), National Art Museum of China, Beijing, China; International Contemporary Art Invitational Exhibition (2002), Pinakothek der Moderne, Munich, Germany; Exhibition by Karel Veslat (First-class prize,
1994), Antwerp, Belgium; Ni Zhi Qi: Paintings (SCHILDEREN) (1994), National Higher Institution of Fine Arts, Antwerp, Belgium; The First China Oil Painting Exhibition (1987), Shanghai Exhibition Center, Shanghai, China; Itinerant art exhibition in Osaka and Kobe (1986), University Gallery, Osaka, Japan; and Progressing Chinese Youth Art Exhibition (Third-class prize, 1985), Shanghai Art Museum, Shanghai, China.