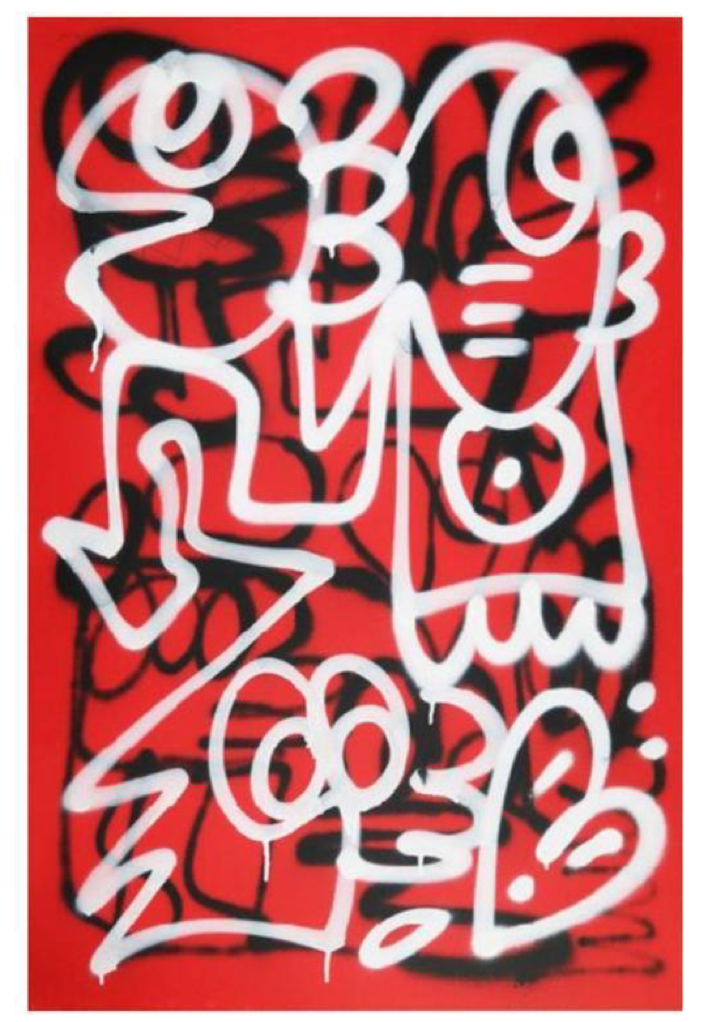 Mr Doodle began consuming the Earth's surface with doodles when he was born in 1994. He started out by covering his parents' furniture with doodles and eventually his whole bedroom until he realised his home wasn't a big enough canvas and he began doodling on the walls of local fast food restaurants and schools. During his time, Mr Doodle constructed a whole new visual phenomenon: his Doodle World, where he manifests his vision of the world, producing dense clusters of characters, objects and patterns that grow and multiply relentlessly.
Mr Doodle began to garner recognition in the art world in 2015 and has since seen a meteoric rise in interest in his work. He stands at the forefront of a new art wave, taking the online art community by storm with a mass social media following. Truly a millennial artist, his works provoke discourse on what we consider fine art today.
Mr Doodle's works transcend beyond the canvas, invading furniture, subways, books, clothing, and more. Like other artists of his generation,he also explored a number of collaborations with iconic brands, including Fendi, Puma, Samsung, and MTV. But where Mr Doodle separates himself is in his sense of purpose: a deep and obsessive compulsion to expand and share his vision of his Doodle World. As a form of release or meditation, his process is fluid, therapeutic, uncalculated, and without hesitation, as if channelling directly from his world into ours with great stamina. He ultimately seeks to spread a sense of wonder, madness, and hope whilst seeking a greater understanding of his place in the universe.
"My intention has always been to create a universal doodle language that can relate to and attract people from all over the world." – Mr Doodle
Recent solo exhibitions include "Mr Doodle Invades Sotheby's " (2019), Sotheby's, Hong Kong, China; "Doodle Kyoto " (2019). Shimadai Gallery, Kyoto, Japan; "Doodle Tokyo " (2019), Daikanyama Hillside Forum, Tokyo, Japan; "Doodle World " (2018), ARA Art Center, Seoul, South Korea.